Calipari hires Lucas to complete coaching staff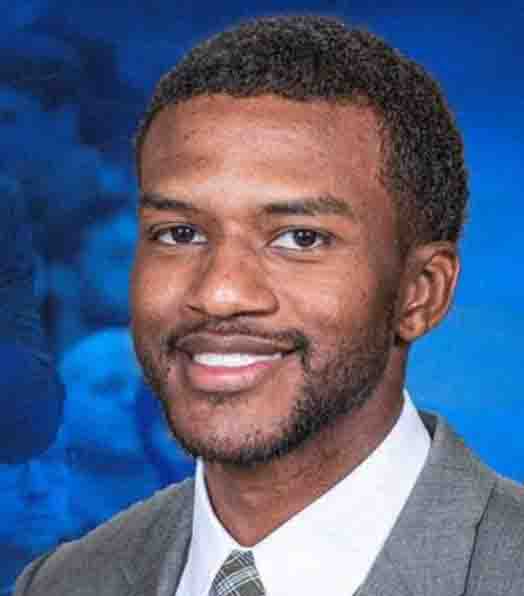 LEXINGTON (KT) — Jai Lucas turned down Kentucky once. When the Wildcats called a second time, he didn't balk at the opportunity.
Lucas committed to play for the Wildcats before Tubby Smith left for Minnesota, but changed his plans and opted to attend Florida instead. Following a two-year tenure in Gainesville, Lucas wrapped up his playing career at Texas.
"That kind of left me in scramble-mode because I had made my mind up for months and that's how I kind of ended up at Florida," Lucas said of his first encounter with Kentucky as a player. "They had the momentum with Billy Donovan and winning two national championships."
Although he never played for the Wildcats, Lucas said Kentucky left a lasting impression.
"This place has left an impact on me ever since I took a visit and just through the whole recruiting process," he said. "If you're about basketball and everything that comes with it and the whole experience of college basketball, it's hard to say no to Kentucky."
Earlier this week, Lucas joined the Kentucky coaching staff and will serve as a special assistant to Kentucky coach John Calipari. His top responsibility will be serving as the team's recruiting coordinator.
"This place recruits itself. If you are passionate and want to be at the highest level there is in basketball, especially college basketball, I mean, it's hard to say no to Kentucky in general," he said. "It doesn't matter if it is as a recruit or coming back as any staff position. Just talking to Coach Calipari, who I've followed forever, and I know everything he is about. He's been a family friend for a while with him and my dad (John Lucas)."
Lucas described himself as a "people person" and someone who loves his job.
"I love people," he said. "I will never not talk to anybody and not say hello, not have a conversation with anybody. So, if anybody sees me or anything, you can come up and say hello or whatever. I'm not standoffish at all. I love people.
"I (also) really love my job and what I do. My opportunity to impact young men who I see a lot of myself in and things that I've been through and to be able to play basketball and my experiences, that's probably my favorite part about coaching and being around these kids. Just being able to give them messages that I could have had or at least could have helped me when I was their age."
On the recruiting trail, Lucas said the "the biggest thing is building relationships with the recruit, his family and the people around him."
"That's the main thing because most of the people you're able to recruit here at Kentucky are going to be high-level players and could be able to go anywhere in the country," Lucas said. "You have to be able to get them to trust you and understand that when they come here that they will be somebody. That the staff will have their back and will be able to push them, but also be there to listen to them and talk to them and let them know that we're here to help you completely as a whole person, not just as a basketball player."
He added the ability for players to have a chance to compete at the next level also helps attract recruits to Kentucky.
"I think the biggest thing here that is a little bit different than everywhere else is that most of the kids want to be NBA players," he said. "This is the closest experience to being that. I think that is one of the advantages here, especially during the recruiting process. You're getting ahead of the curve here with what you're going to experience at the pro level and at the NBA."
He also understands the task involves more than just selling the Kentucky brand to future recruits.
"Your recruiting is only going to be as good as your team is," he said. "If you win the SEC championship and you're playing for Final Fours, recruiting is going to be going pretty good. It's like you said, they had the No. 1 recruiting class in the country last year.
"I'm not trying to come in here and reinvent the wheel or anything like that, but if I can come in here and help streamline stuff and go more efficient and hopefully enhance some stuff over time as I get my feet under me. I think it will go pretty good."