Lady Generals favored to repeat as All 'A' quarterfinals open Monday at HHS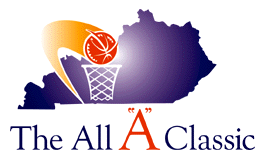 With three starters back from last year's 13th Region All "A" Classic championship team and carrying a 10-2 record into the tournament, the Jackson County Lady Generals appear to be the favorite for a repeat as the quarterfinals open Monday at Harlan High School.
The Lady Generals feature the region's most imposing frontline led by 6-foot-4 senior Kenaday Ward (14.2 points per game, 7.5 rebounds per game) and 6-2 sophomore forward Abby Gilbert (17.8 ppg, 12.1 rpg), along with guards Madison Curry (8.3 ppg) and Jenna Creech (5.5 ppg). Jackson County will play Lynn Camp (3-8) in a quarterfinal matchup Tuesday at 7:30.
Pineville (10-4) is also one of this year's favorites, led by standout junior guard Nadine Johnson (21.6 ppg, 9.9 rpg), along with senior guard Abigale Jackson (12.6), sophomore guard Ava Arnett (9.6) and freshman forward Rachel Howard (8.6 ppg, 7.0 rpg). The Lady Lions will play the Jackson-Lynn Camp winner in the semifinals since Red Bird is not fielding a varsity team this season.
Harlan (4-7), last year's runner-up, is the probable favorite in the upper bracket with standout sophomore guards Aymanni Wynn (19.9 ppg, 5.8 rpg) and Kylie Noe (14.2 ppg, 6.8 rpg) back, along with junior point guard Emma Owens (14.4 pig). The Lady Dragons will play Middlesboro (1-9) at 7:30 p.m. on Monday. Williamsburg (6-3) takes on Barbourville (1-6) in the opening game Monday at 6 p.m. The Lady Jackets are led by junior center Alexis Wilson (21.2 ppg, 7.8 rpg) and 5-10 eighth-grade forward Madisyn Hopkins (18.6 ppg, 7.9 rpg).
The semifinals are set for Thursday with the championship game scheduled for Friday at 7 p.m. The winner advances to state competition in Richmond.