Little's 1-hitter sends Letcher to victory at HCHS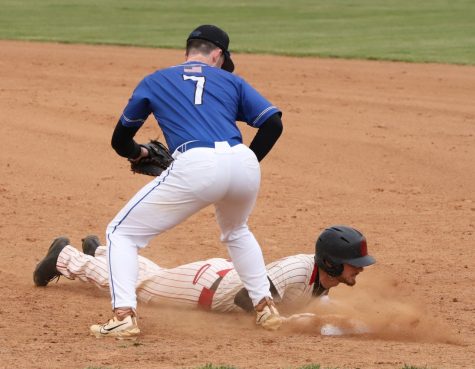 Taking on the 14th Region's top team a week after clinching the top seed in the 52nd District, the Harlan County Black Bears learned the difference in being a district favorite and a regional contender.
Letcher Central senior righth-hander Jonah Little pitched a one-hitter Monday with seven strikeouts and two walks as the Cougars coasted to a 12-0 five-inning win to improve to 20-7 on the season.
In addition to being dominated by Little, the Bears struggled on defense with five errors along with several mental mistakes that proved costly, including failing to cover a base on three occasions. The Cougars never failed to take advantage of opportunities in capitalizing on the mistakes.
Aiden Fields, a senior shortstop, led the Cougars on offense with a double and two singles. Jayden Huff and Andrew Little added two singles each. Dawson Kincer, Little, Max Roark and Mason Boggs chipped in with one single each.
Brayden Blakley prevented a no-hitter with a sharp single to left field in the second inning.
Tyler Lunsford started on the mound for the Bears, giving up eight runs on six hits in three innings. Karsten Dixon allowed four runs on five hits in two innings,
'The 13-10 Bears will travel to Knox Central on Tuesday.
———
Letcher Central 431 12 — 12. 11 0
Harlan County 000 00 — 0. 1. 5
Little and Kincer; Lunsford, Dixon (4) and Kelly. WP — Little. LP — Lunsford (0-2).