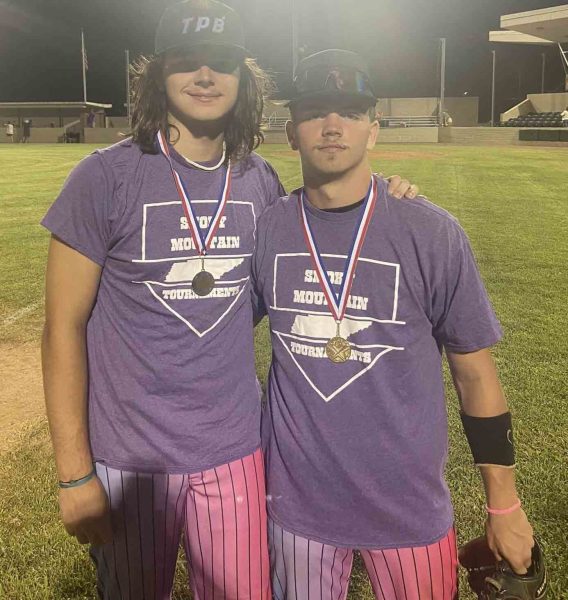 Harlan County's Trailer Park Boys, the summer AAU team for the HCHS baseball program, won the 18-under Battle of Bloody Harlan Tournament host by Smoky Mountain Tournaments on Sunday at the Harlan County field.
Josh Duckworth gave up one earned run on two hits over four innings as Harlan County downed SMA Browning 4-2 in the opening game. Duckworth struck out six and walked five. Tristan Cooper earned the save with one shutout inning that included two strikeouts and one walk.
Alex Creech led the Harlan County offense with a triple and RBI. Cooper had a double. Jonah Swanner, Isaac Kelly and Jesse Gilbert added one single each.
Swanner hit a two-run homer as Harlan County downed TBD 2-1 in the second game. Cooper had the only other hit for HC.
Cooper struck out five and walked six while giving up only one run on one hit over four-plus innings. Creech picked up the save as he struck out one and walked one in one hitless inning of relief.
Creech picked up the win in a 5-2 victory over SMA Barnett as he gave up only two unearned runs on four hits with eight strikeouts and three walks.
Swanner, Cooper, Mason Himes, Samuel Henson and Chance Sturgill had one hit each. Kelly drove in three of the five runs.