Mays set region record with 59 points against Harlan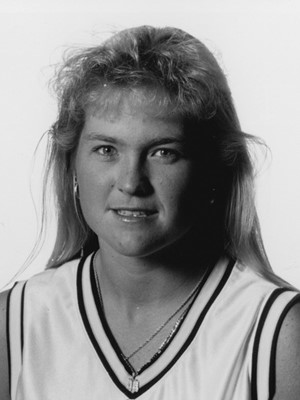 On her way to the Miss Basketball award in 1990, Knox Central's Kim Mays set the 13th Region record with 59 points in a 71-66 victory over visiting Harlan on Jan. 25.
Mays' 59-point game isn't listed on the KHSAA records, but a newspaper clipping has been sent to the KHSAA and Knox Central officials. On 19 other occasions, according to the KHSAA record book, a girls player scored 59 points or more in a game, but none were from the 13th Region. McDowell's Geri Grigsby has the record for most points in a game with 81 against Feds Creek in 1975. Jenkins' Whitney Creech scored at least 59 points in 10 games, including a high of 71 against Paintsville in 2016.
After completing her high school career, Mays went on to play at Auburn. She transferred to Eastern and was a two-time Ohio Valley Conference Player of the Year in the 1993-94 and 1994-95 seasons. She closed her three-year Eastern career as the fifth all-time leading scorer in program history with 1,587 points. She holds program single-season records for most points (719), best scoring average (25.7) and most free throws (226). Mays was a first-team all-conference selection as a junior and senior, while making honorable mention All-OVC as a sophomore.