Turner hoping for another deep postseason run as a senior
Since helping lead New Harlan to a middle school state football championship as an eighth-grader, Josh Turner has had the 2020 football season in the back of his mind with the goal of repeating that feat on the next level.
With a senior-dominated squad returning from last year's 8-4 team, the idea of competing for another state run seemed reasonable, at least until an entirely different obstacle surfaced in March when school, and just about everything else in life, was called off due to the coronavirus pandemic.
"When they canceled baseball season, that's when it really started to sink in for me," Turner said. "It was terrifying because I didn't know what would happen with my senior year. I know some of my friends last year lost their senior season in baseball/softball. I got nervous and scared, but in the summer I started to calm down and knew I had to have faith we would play. It's been crazy. I try to block out the people who say I'm wasting my time and we aren't going to play. We love the game and we want to play."
While awaiting a final word from the Kentucky High School Athletic Association on Thursday, the Bears and other teams around the state have tried to stay in shape with workouts built around social distancing rules.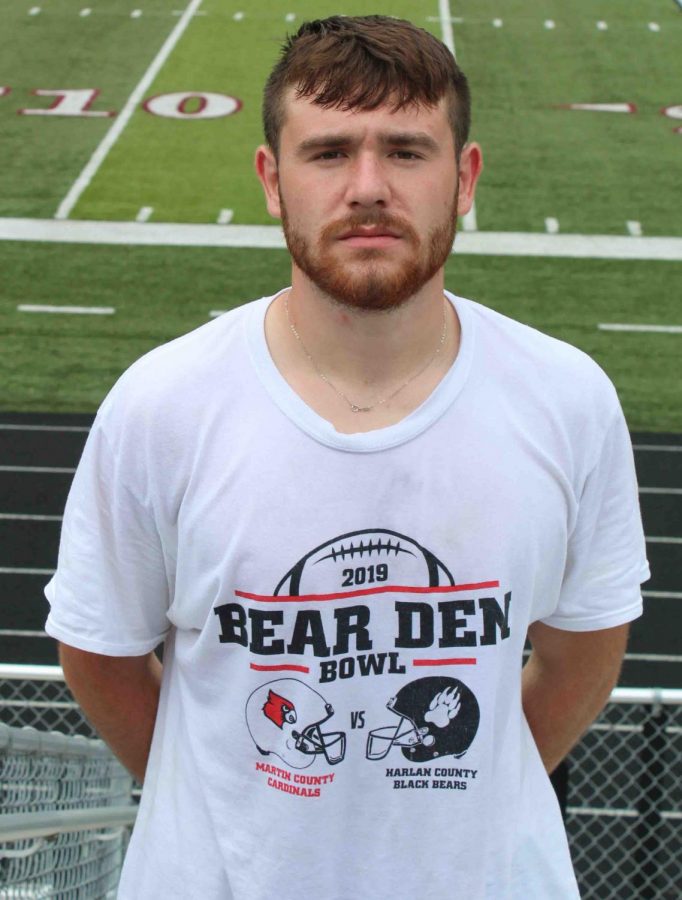 "It has been going well, but it is a lot different and a lot harder," Turner said. "With the social distancing, we haven't been able to use a ball or practice the way we have before. We have to stay 30 yards apart, so it's hard to play defense that way. It's difficult, but it's great to be back on the field."
If the Bears do get the go-ahead to play the season, Turner is optimistic the Bears can challenge defending state champ Johnson Central for district, regional and state titles. HCHS was ranked ninth in the state among 4A teams in a recent preseason poll published by CalPreps.
"We did lose some very good linemen, but I think we have all we need to have a really good season," Turner said. "It will be hard to top what we did my freshman season, but I think we have a shot."
Turner missed his freshman football season due to a knee injury, then moved into the starting lineup at linebacker as a sophomore. He was second on the team in tackles last year with 80, one behind Hunter Blevins.
"Hunter (Blevins), Jordan (Steele) and I will have to step it up on defense this year and be leaders," Turner said. "We have quite a bit of our defense back, so I feel good about it, but have to be able to communicate."
"Josh Turner is just a competitor. He is a gritty kid and loves to play the game," Harlan County coach Eddie Creech said. "He has been rock solid on defense for coach (Denny) Farmer since his sophomore season. He is like having another coach on the field."
Turner dropped 30 pounds in the offseason, to around 185 at this point, in an effort to play a bigger role on offense. As an eighth-grader, Turner likely led the New Harlan team in carries on the way to the state championship but has been primarily a blocking back in high school.
"I've been working all summer on getting quicker and I have," he said. "I've lost some weight to try to get ready for carrying the ball a little more. I've been blessed to have weights at my home during this to be able to work out. I also changed my diet."
"Much like Marco (Hopkins), Turner was behind Ben (Landis) and (Tyler) Casolari last year in terms of carries," Creech said. "But this year I look for his role to differ from years past. He has got his body in the best shape it has ever been in. He is a strong runner who has gained some speed "
While he puts in the work on the practice field, Turner hasn't given up the idea of making another deep postseason run like he did in the eighth grade and as a freshmen when the Bears won their third regional title and came painfully close to a trip to the state finals.
"We have a lot of seniors with experience, but we also have some freshmen who could play big roles for us. We have to set an example for them and keep a fire under them. We're going to need them.," Turner said. I have been hoping we'd all be together again as seniors and go out the same we did the eighth-grade year and win the state."