Four local football standouts sidelined by knee injuries
For several months, it seemed the coronavirus could end the high school football careers of seniors across the state. For four local seniors — Matt Brown and Hunter Helton, of Harlan County, and Connor Scearse and Isiah Hall, of Harlan — knee injuries led to an early conclusion.
"Being seniors and going through a few months of not knowing if they were going to play, it's been tough for them and for the team," Harlan coach Eric Perry said. "They have kept their spirits up and are still coming to practice. Isaiah had surgery Monday, is going to PT (physical therapy) this morning and will be at practice this afternoon. Connor is the same way. It was devastating for them, but they are starting to bounce back."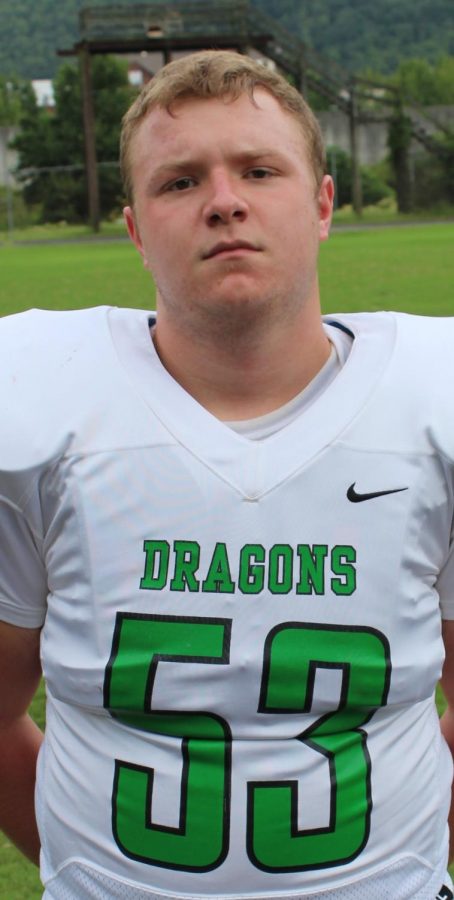 Scearse, the Dragons' starting quarterback, was injured in the Dragons' second game, a win at East Ridge. Hall aggravated a knee injury in the season-opening loss to Middlesboro.
Brown, a senior receiver who had 16 catches for 305 yards last season while adding 240 yards rushing, had been a key player for the Bears since he was a sophomore. He was injured in a loss to Wayne County.
"Coming into the year, Matt was pegged as our No. 1 playmaker with his quickness, agility and speed and ability to run and catch the ball," Harlan County coach Eddie Creech said. "It's unfortunate. You hate it for him and hate it for the team."
Helton, a three-year starter at defensive end who also saw action at tight end, was injured in practice before the Bears' game against Clay County.
"You have a three-year starter on the defensive line, and he was one of our best run blockers at tight end," Creech said. "Hunter is one of the smartest football players I've ever coached. I hate it for him. He was a leader for us on the defensive line."
Both the Dragons and Bears are unable to play this week due to the county's "red" status in the statewide coronavirus statistics, and next week's games are also in question. Harlan is scheduled to play host to Lynn Camp on Oct. 10 and HCHS is scheduled to be at home against Johnson Central. The Bears had a home game this week against Hazard and the Dragons were scheduled to play at Williamsburg.