Walsh stresses consistency as Union opens season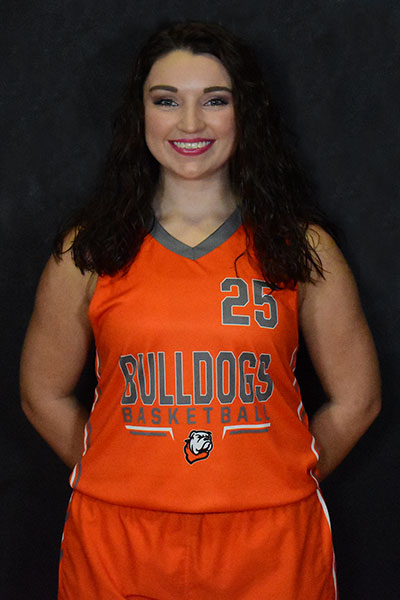 BARBOURVILLE – After a season of broken records and a conference title, the 2020-21 Union College women's basketball team is ready to run it back in a year that is sure to be unlike any other in the program's history.
Head coach Dean Walsh and new assistant Kori West know that during this season every moment is one to be cherished.
"You literally have to take it day by day this year," said Walsh. "Your next practice could be your last. That's the mentality our seniors are taking and that is attaching itself to the new players."
Union ended last season with a 26-7 overall record and 20-4 Appalachian Athletic Conference (AAC) mark. The Bulldogs won the AAC Tournament Championship and advanced to the program's first NAIA National Championship Tournament appearance since 2014. They received four votes in the NAIA Women's Basketball Coaches' Preseason Top 25.
"It is going to take consistency and bringing it every day to make it back to the national tournament," said Walsh. "I think it is harder to continually win because everyone is going to gun for us now. Everyone is going to want a piece of Union. You cannot have a day off. We have to be able to play every game."
The team returns most of the core from last year's title team. NAIA All-America First Team member and 2020 AAC Player of the Year Brooke Hammonds is back as well as All-AAC Second Team members and fellow seniors Logan Calvert and Chariss Wilson. AAC All-Tournament team member LeAsia Linton also returns.
"We have great leadership right now," Walsh says of his returners. "I love the drive of our returners. Practices have been intense to say the least. The new players are learning quickly the culture and how things are here. It's a shut up and play mentality."
Walsh is also excited about the return of J'Lyn Martin and how his team has clicked.
"J'Lyn has looked better than she did at any point last year. I am big on the chemistry of my teams," the head coach added. "When you have that many used to playing with each other that overcomes a lot of things."
The Bulldogs added 15 new student-athletes in the off-season. There will be 12 new freshmen, two new sophomores, and one new senior suiting up in the orange and white in 2020-21.
"We wanted to clear up depth, shooting, and point guard play. I think our recruiting did that. We've also added depth in the post," Walsh added about the new Bulldogs. "The depth is going to be a huge factor. When healthy I honestly see us 13 deep right now. It affords me the ability to go with a lot of different lineups based on who we play. We no longer have to stress in foul trouble situations."
Union opens the season on the road at Johnson University (Tenn.) in Knoxville, Tenn. on Nov. 3 and will stay on the road to take on No. 4 Campbellsville University (Ky.) on Nov. 9.
Campbellsville is not the only ranked team the Bulldogs will be taking on this season. The NAIA "The Show" Showcase in November will have Union facing No. 7 Southeastern University (Fla.) and a West Virginia Tech team that is receiving votes.
"Nothing negative comes out of playing strong opponents," Walsh said of his team's tough slate. "You either get it put to you and learn what you need to put together to compete or you know you're there if you beat them. Playing No. 4 Campbellsville and the teams in the NAIA Showcase early allows us the rest of the season to get ready for tournament time."
The NAIA combined Division I and Division II this season. With all of the association's teams fighting for one title now, teams have to show they belong more than in previous years.
"With the two divisions combining that means our non-conference schedule had to be stronger," Walsh continued. "It is great to say you've won 20 something games, but I would rather play a tough schedule and be prepared for the national tournament than win a lot of games and get my butt kicked in the national tournament. It is all about preparing your team."
The head coach is confident in the selfless culture he has installed in his program. They have a rallying cry they have been leaning on as they prepare for the season.
"Our motto this year is trust and sacrifice," said Walsh. "We must trust what we are doing and how we are playing and sacrifice what we need to sacrifice and leave all egos at the door. I think we are doing that."
Former Harlan County standout Morgan Blakley is a freshman on this year's squad.
"Morgan is adjusting to the college game. She is extremely coachable and working hard to improve her game daily," Walsh said.
In the end, Walsh wants to have a rewarding season for a team that is full of players who are putting on the Union jersey for the last time.
"I want this to be a tremendous year for the senior class that has done great things and has made my life very enjoyable. They are a fun bunch to be around and one of the most competitive I have ever experienced. It's all about controlling that energy. If we can do that, I think we will have another successful season," Walsh concluded.