Right place at the right time
Former UT football star reflects on how he found his way to coaching job in Harlan County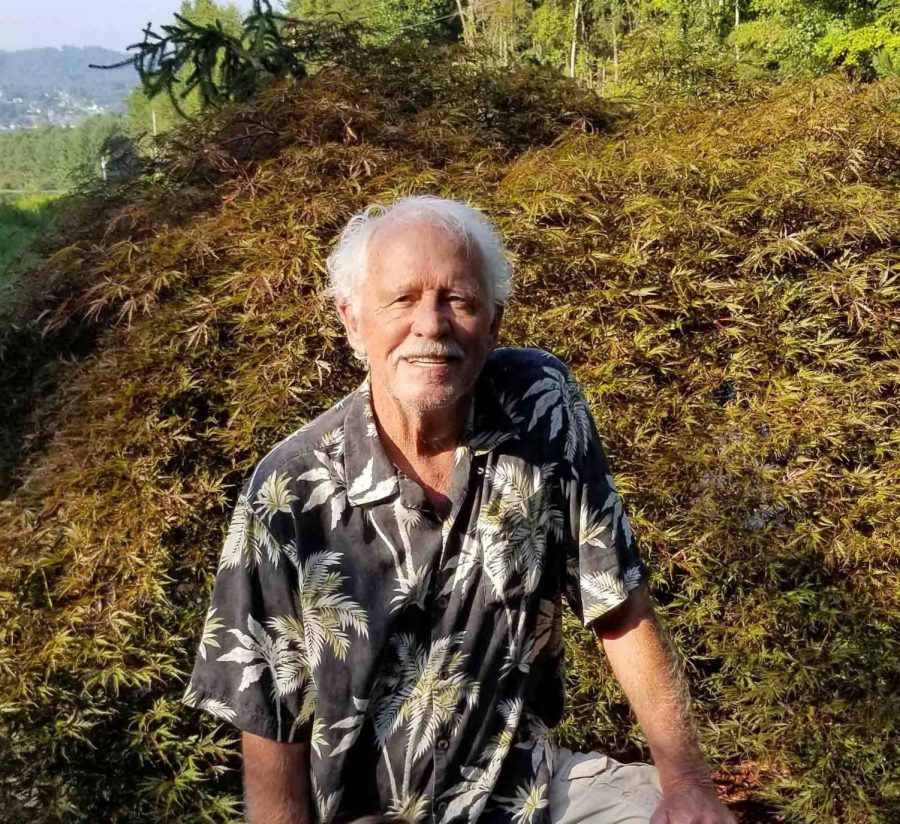 With the Vietnam War ending and the Watergate controversy starting, 1972 was an interesting time to be alive. Coal was still king in Harlan County but football had become something of a struggle, especially at the county's largest high school. James A. Cawood High School opened in 1966 but had only one winning season out of the first seven and had dropped to 0-9 in 1971.
Johnny Mills was back in his hometown of Elizabethton, Tenn., at that time looking for something to do after an illustrious football career at the University of Tennessee. He had no idea life would take him to Harlan County, at least until he received a call from a friend. Mills said his life was at a crossroads with college behind him and no plan for a career.
"I was in my early 20s. I had graduated from the University of Tennessee, watched men go to the moon, rode a motorcycle around the country for a couple of years and I found myself back at home — no money, no plan, no idea what was next," he said. "It was a strange situation. I had been busy my whole life, one adventure to the next. I felt I had a lot to give, but I didn't know where to go or how to get there."
Boyd Fox provided that direction when he called about a job in Harlan County. Mills, who was born in Pineville and lived there until moving to Tennessee when he was 6, knew about southeastern Kentucky but had no idea what he would see in Harlan County. Mills had met Fox while student teaching in Morristown.
Mills had perhaps the most impressive resume of any Harlan County football coach by the time he arrived at Cawood, earning first-team All-SEC honors at receiver as a senior. After starring at Elizabethton High School, Mills signed with the Volunteers. He was a high school rival of Science Hill star Steve Spurrier, who went on to win the Heisman Trophy at Florida in 1966 before going to the NFL and then a long coaching career.
Spurrier didn't choose his home state school because Tennessee ran a "single wing" offense at the time, but Mills did after considering Kentucky and Alabama, among others.
Mills had five receptions for 67 yards as a sophomore, then 23 catches for 328 yards as a junior. He was among the Southeastern Conference's best receivers as a senior, ranking second in receptions with 48 and sixth in yards from scrimmage with 725. Mills is still tied for fifth in UT history for receptions in a game with 11 against Auburn in 1966 and is still third in the most receiving yardage in one game category with 225 yards against Kentucky in 1966.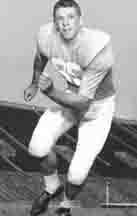 Known for his great hands, Mills admits he wasn't a fan of practice and notes that former Tennessee coach Bill Battle, now one of his best friends, struggled to understand how he could miss practice all week but play so well on Saturdays.
Mills was picked in the eighth round of the NFL Draft by the San Diego Chargers, but he eventually gave up his football career after suffering a severe knee injury while skiing with his brother. After a year as an assistant coach at the University of Tulsa, Mills began an adventure that took him around the country on a motorcycle. After a few years out of football, Mills found himself looking for a job by 1971 and soon heard from Fox.
"He called and said he had been offered a job in Harlan and asked if I would be interested in joining him. Circumstances dictated that I most certainly would be interested," Mills said.
The Trojans tied Lynn Camp 0-0 on Aug. 25, 1972, the first game in the Fox-Mills era, played at the old field, which is now used for baseball only. Cawood lost its next six games, but closed the season with wins over M.C. Napier and Cumberland out of its last three games to finish 2-7-1.
The rebuilding process clicked in 1973 as the Trojans posted an 8-1-1 with a tie at Middlesboro and a loss to Bourbon County. The team eventually had to forfeit five of those victories due to an ineligible player, but it was clear that the Trojans had turned the corner.
Cawood finished 6-3-1 in 1974 but couldn't get past Middlesboro in 2A as the Jackets made it all the way to the state finals before falling 14-7 to Owensboro in the state finals at Eastern Kentucky University.
The state realigned to four classes in 1975 and the Trojans moved to 3A. Cawood posted a 7-2 regular season mark and won its first district title, then won its first regional title with a 27-0 win over Belfry in the first round of the playoffs. Cawood lost 35-6 at Highlands the following week in the state semifinals.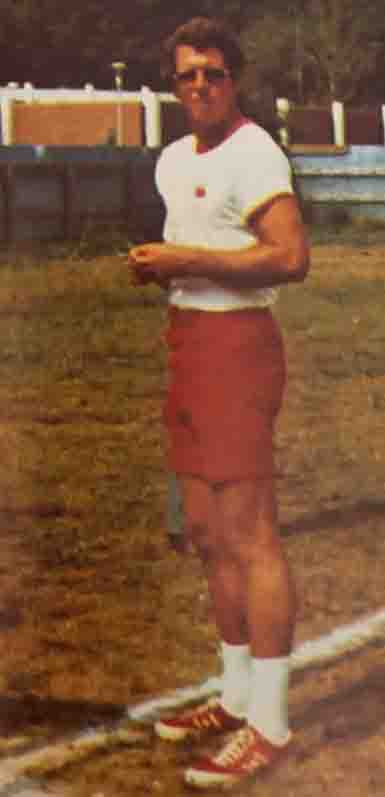 "At any level of football, you have to be taught how to win," Mills said. "Everybody can play the game, but as far as knowing how to win that is something you have to teach. I got that from the University of Tennessee from coach (Doug) Dickey. I expected to win every game. He taught us you have to go a little farther than you think your body is capable of, and that's what we did at Cawood. The kids were tough, and they would hit you, but they didn't know how to win. I think that's what coach Fox and I taught those kids — how to win and how to expect to win."
The Trojans began to develop star players in that era, including several quarterbacks, beginning with Denver Powers and then Gary Jennings, who went on to play at East Tennessee State. Gary Grant moved from receiver to quarterback when David Parks suffered an injury and went on to sign with West Virginia and coach Bobby Bowden. Parks took over the next season to lead JACHS to its only regional title.
"He's the kind of guy that when he speaks you want to make sure you listen," said Parks, who went on a coaching career himself in basketball at Evarts and Harlan. "He is a wonderful human being. He was basically my coach the four years I played. He helped me along and got me to where I could play a little. I feel very fortunate he was my coach He's a first-class guy, and I still get to talk to him on occasion."
Frank McDaniel was a two-time all-state selection at defensive end and fullback before going on to Kentucky to play tight end. Star linebacker Tony Durham also played briefly at UK after leading the Cawood defense. Mackey Williams, Frank Carr, Lester Farley, Otis Hensley and Dave Wright were honorable mention all-state selections of that era. Daven Hoskins was a standout linebacker on Fox's last two teams at Cawood.
Mills had an impact on many of the student-athletes he taught at Cawood, both in teaching them how to win and showing them what a great athlete could do.
"Mills could play anything that had a ball. Tennis, basketball, whatever it was, he would beat you," said Ron Osborne, a Cawood football player under Mills who went on to officiate for many years while working in the insurance business. "In practice, he would be monkeying around and be drop-kicking field goals around 40 yards. He would flub a couple and con you into betting on the next one. Since I was always broke, it would be a couple laps around the field or extra wind sprints. After getting you to bet, he would knock it down the middle."
After four years as Cawood's offensive coordinator, Mills spent one season as Harlan's head coach, leading the Dragons to a 4-6 record in 1976. Five of the six losses that season were by nine points or less.
"I enjoyed my time at Harlan. Those kids were so close to being a good team," Mills said.
Fox was not a Harlan fan as the series between the two rivals ended when Cawood beat the Dragons in 1973. Mills' decision to take the job as Harlan pushed the two friends farther apart and they didn't reconcile until many years later. Mills said he received a call telling him that Fox, his mentor those many years ago, had cancer. He went to visit him, even though he said Fox told him "It's too late" when he called.
"Boyd and I went out on the front porch and we talked for quite some time," Mills said. "I told him I regretted the time that we spent apart. He agreed and said we sure made a mess of it. He passed away shortly after that. Last time I saw him, he was in a deep sleep, close to leaving for the heavens. I kissed him and told him I was sorry and that I loved him. i said a few words at his funeral. I told everybody that he was the big brother I never had."
Mills met Carla Smith Mills, a 1970 Harlan High School graduate, during his time in Harlan County. They eventually married in 1984, when Johnny Mills was 39.
"I got it right the first time," said Mills, who noted he waited until he was 39 to marry and had "scratched every itch" by then and was ready for commitment.
Mills started a greenhouse business in 1979 in Elizabethton and stayed with that until he and his wife retired in 2019.
Dr. N.S. Guy, a Harlan dentist who played football at Purdue, became friends with Mills when he was coaching and says he was always impressed with how Mills "was comfortable in his own skin," noting he was not what you might expect from a former college football star as he liked working with flowers, as well as bird watching and embroidery.
Mills remembers his time in Harlan County fondly, even though it's been over 40 years since he left.
"I made a lot of friends there and was accepted there," Mills said. "I met some people I still keep up with after all these years. Harlan wasn't any different than Pineville or where I live. I was welcomed into the community. It was hard to leave, but it was time to move on to the next challenge."