Harlan's Morton, Pace qualify for state meet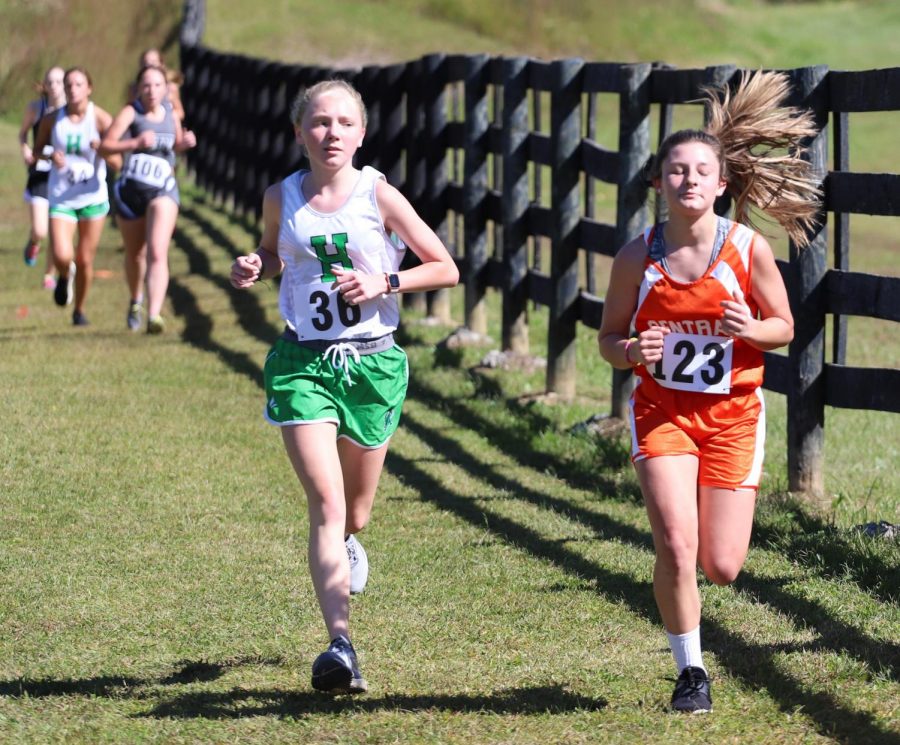 Two Harlan girls earned trips to the Class A state meet next weekend in Lexington with strong finishes in the Region 5 meet on Saturday at Wayne County High School.
Ella Morton, a senior, finished 12th overall with a time of 24:25.82. Mia Pace, a sophomore, placed 19th with a time of 25:24.94.
"Ella Morton and Mia Pace had two very unique seasons that made them individually qualifying for state even more rewarding and exciting to witness," Harlan coach Trevor Fitzpatrick said. "Ella wrote out a list of her top 5 goals in the beginning of the season that she wanted to achieve — one of them being to qualify for state. However, she twisted her ankle so badly in late September that she couldn't even walk on it as she was leaving practice. It would have been so easy to give up hope for the season right then and there, but instead of taking the easy way out, she remained headstrong and recovered hard to eventually go on to set the new girls varsity meet record and individually qualify for state. You could literally base a Hollywood movie on that story.
"Mia is a sophomore who balances getting straight 'A's, cheerleading and cross country all at the same time. Some days she would have to miss practice to attend to other obligations, but every time she missed, she and her father, Mike, would ask me what the workout was for the day and complete it; even if it meant running in the dark. She's a girl who is so busy I get exhausted just thinking about her schedule. The outstanding work ethic and self-discipline one must display to balance a schedule like that and individually qualify for state is nothing short of remarkable. "
Tristen Cornett, a senior, and Ethan Farley, a freshman, represented Harlan in the boys regional race.