Bulls takes second in AAU tourney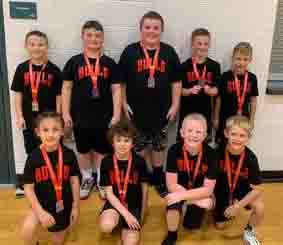 The Bulls, a local AAU team for second- and third-graders, went 3-1 and lost to the Greenville (Tenn) Grizzlies in the Turkey Shot Rings Tournament in Bristol on Saturday.
Had wins over Sullivan Hoops (20-10) and Johnson City Flight (24-19, 22-18) to take second place in a five-team field.
Team members include Trey Creech, Natalie Creech, Blake Johnson, Abe Fields, Carson Sanders, Sam Carmical, Rayce Bryant, Asher Ewing and Brycen Saylor.