Celebrating a golden anniversary in Clover Fork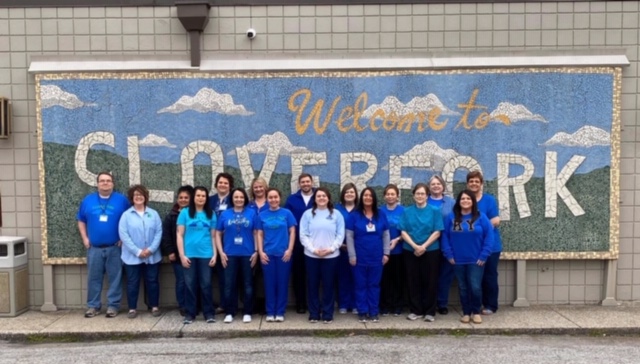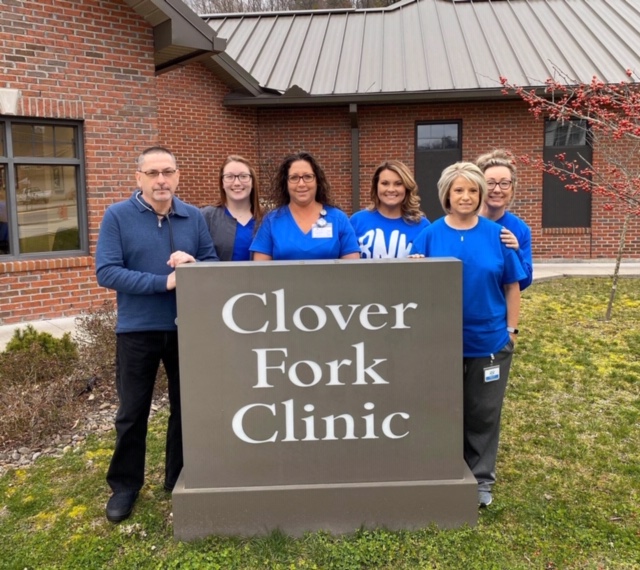 Built a half century ago to fill a void in the community that shares its name, the Clover Fork Clinic continues to serve the health care needs of residents across Harlan County as it marks its 50th anniversary.
"The mission of the clinic was to provide primary care services in an area where there weren't any services anymore," said Britt Lewis, who served as clinic administrator for 44 years and still works in a part-time advising role. "It was really a community effort. The last physician here was Dr. (Walter) Stepchuck, and he ended up going to work with the Daniel Boone Clinic, which left Clover Fork without any doctors at all. The community became really concerned about having a doctor, and there were a lot more people here then."
Previous reports indicate that Dr. David Steinman, who was working at Harlan Appalachian Regional Hospital as a field professor from the University of Kentucky College of Medicine, proposed the idea of a community clinic governed by a board of directors. A search committee formed the Clover Fork Outpatient Medical Project and applied for a grant to the Appalachian Regional Commission to create a clinic.
Lewis remembers the original board members were Bill Buckner, Harold Parsons, Don Parsons, Floyd Franks and Arsh Gibson. Darrell Deaton joined the board later. The current board of directors include Dr. Miller, Sonja Lawson, Wayne Collett, Bill Ellis, Barry Martin, Kim Brown, Ann Allen, Darlene Lemarr and Bobbie Dixon.
The original clinic opened on Aug. 20, 1970, the first primary clinic opened by the ARC. The goal of the clinic was to provide the full range of primary medical care within its first two years of operation and become self-supporting by its fifth year.
The clinic was struggling financially in the early years but soon turned its fortunes around with Lewis as the administrator and Dr. J.D. Miller serving as project director.
Miller and Lewis are two of several who worked for many years at the Clover Fork Clinic. Miller retired from practicing but is now chair of the board a board member, as is Ann Gilbert Allen, who was an original employee as a receptionist. Physician Assistant Mike Napier has worked at the clinic since 1979. In addition, Dr. Sharon Colton joined the practice in 1994 as a family medicine physician. Dr. Rachel Eubank started working at the clinic in 1971, has served the region for decades and is now the clinic's Chief Medical Officer. Arlene Brown, a registered nurse, was also a longtime Clover Fork Clinic employee. Other notable employees include Dr. Mia Sellars who is in her 25th year, Physician Assistants Will Miller and Eric Roberts, and CFO Linda Blevins who started working in the business office in 1978. In addition, Dr. Kristen Nash joined the team in July 2020 and specializes in family medicine.
The mission of the clinic when it opened, which was to "provide care for people regardless of their ability to pay," according to Lewis, remains the same after 50 years.
"I would submit that our mission hasn't changed," said Jack Miniard, who has served as the Clover Fork Clinic CEO since 2018. "We've tried to continue the work of the people who started the clinic. We stood on the shoulders of giants who came in 1970 and continue to provide comprehensive care in medical, dental and pharmacy and try to change the lives for the better of all our patients, regardless of their needs."
One of Miniard's focuses since taking over as the clinic's leader is to find all the grants available to help provide services for residents of the area and the county who are most in need of help.
"That's a key for us," he said. "We have programs and availability for those who struggle. As a Federally Qualified Health Center Look Alike, we strive to remove the barriers to be able to provide care. We strive to remove those barriers so our patients can continue to receive high quality health care."
Miniard said help can come in many forms, including transportation. He noted that in a grant he wrote for the clinic he found out that 12.9 percent of Harlan County families didn't have a vehicle and 36.7 percent of families had only one vehicle. The clinic is working with the Community Action Agency to provide transportation
"You think everyone has a car, everyone has a cell phone, but it's not true," Miniard said. "These factors should never prevent people from receiving high quality health care for themselves and their families".
The clinic has enjoyed affiliations with several prominent partners through the years, including Vanderbilt University, which sent nurse practitioner students to Clover Fork. The clinic also worked with the Order of Saint Francis in Minnesota, which sent nuns to work as nurses in Clover Fork. Yale University also sent students to the clinic, at least until the coronavirus hit, and named the clinic as the "most ideal rural practice" to work with the school. The clinic also works with James Madison University and with ARH.
Testing during the coronavirus pandemic was the latest challenge for Miniard, who noted that the previous turnaround time was no longer acceptable.
"I had to locate labs that were having quick turnarounds," Miniard said. "I ended up having to find six other labs when the one we were using was overwhelmed. That involved working with the Kentucky Primary Care Association, the Kentucky Health Center Network, with colleagues in Zoom meetings and others. You have to be organizationally nimble."
"All things are fluid and evolving," Miniard said. "We know we have the wonderful, passionate and dedicated staff. Now we have to connect the dots and make sure you put your resources where they can meet the problem, then evaulate and hope you have addressed the problem. We want to build on the foundation that has been laid and look ahead to the next decade. Today we're dealing with Covid 19. There will be other challenges in the future."
The connection between patients and clinic staff has been the biggest reason for the clinic's growth, which now includes an office in downtown Harlan, Harlan Independent School Based Health Clinic and dental program in the county school system. Staff members have established personal connections with patients and go out of their way to help, even if it means late night or weekend calls.