Singleton expecting an easy transition to college coaching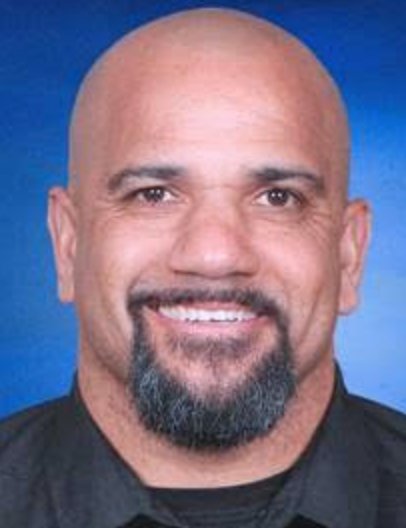 LEXINGTON (KT) — Jemal Singleton didn't think twice about joining the Kentucky coaching staff.
Singleton was named running backs and special teams coach Thursday. He spent the past five seasons in the National Football League, including the past two years with the Cincinnati Bengals. He also served as running backs coach with the Oakland Raiders and the Indianapolis Colts.
"It's going to be the easiest move I've ever made in coaching, which obviously is a bonus but just talking with (coach Mark) Stoops and what he's got going on down here, it was definitely something that I wanted to come to be a part of," he said Thursday.
Singleton hasn't worked with offensive coordinator Liam Coen in the past, but the two coaches share  common goals.
"We've talked obviously before this actually transpired and we kind of got our thoughts together and just kind of get a feel to see if we can definitely match," he said . "Schematically there's some common ground there that becomes very important when you're talking about installing a new offense," he said. "It's maybe one less guy that has to learn the system in that regard. I'm really excited to work with him."
Singleton has coached in the collegiate ranks previously, including stints at Oklahoma State and Arkansas. He was with the Razorbacks for one season before bolting for the NFL but has always kept his eye on the Kentucky program from afar.
"I've been through a lot of college campuses throughout the past few years in the NFL and I was kind of blown away by what's going on here," he said. "If I'm being honest, I didn't know much about Kentucky football at that time and definitely my eyes were opened at that point. … I think being up the road – I actually live in Northern Kentucky – hearing a lot more about Kentucky football just maybe opened my eyes even more." 
Although he spent five years at the professional level, Singleton considers himself a "college coach at heart" and added his experiences in the NFL helped him to become a better coach.
"There's a part of coaching college football that really appeals to me," he said. "(It's) the recruiting process, the helping a young man develop not only as a football player but as a person, meeting families and those type of things. So deep down, that's always been something that I love and enjoy."
In addition to the running backs, Singleton also will be in charge of the special teams unit. He said the success of special teams is "always going to come down to the return."
"If you've got a great returner, chances are your return game is good," he said. "It's really not unlike any other position group. If you've got a really good player, you find different ways of how to highlight them."
Stoops said Singleton received high praise from UK defensive coordinator Brad White.
"We are excited to welcome Jemal Singleton to our program," Stoops said. "He came highly recommended from Brad White, who I highly respect, as they worked together in the NFL. After I did the research on him, saw his background, and visited with him, it was a no-brainer. He has also worked in the same system as (new offensive coordinator) Liam Coen and he will be a great fit."