Lady Dragons coast past Bell County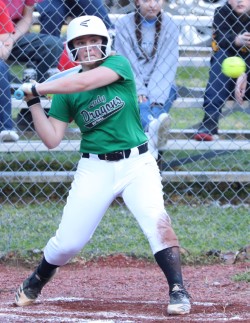 Harlan pounded out 14 hits on Thursday in a 26-9 rout of Bell County in middle school softball action.
Ella Lisenbee led the Lady Dragons with an inside-the-park homer, a double and two singles. Abbi Fields had a triple, double and single. Ava Nunez contributed a double and two singles. Ella Farley singled twice. Amy Roman and Ally Kirby added singles.
Roman and Lisenbee pitched the Lady Dragons.
Harlan (3-0) returns to action Tuesday at Cumberland.