Blakley pitches 1-hitter as Bears clinch No. 1 seed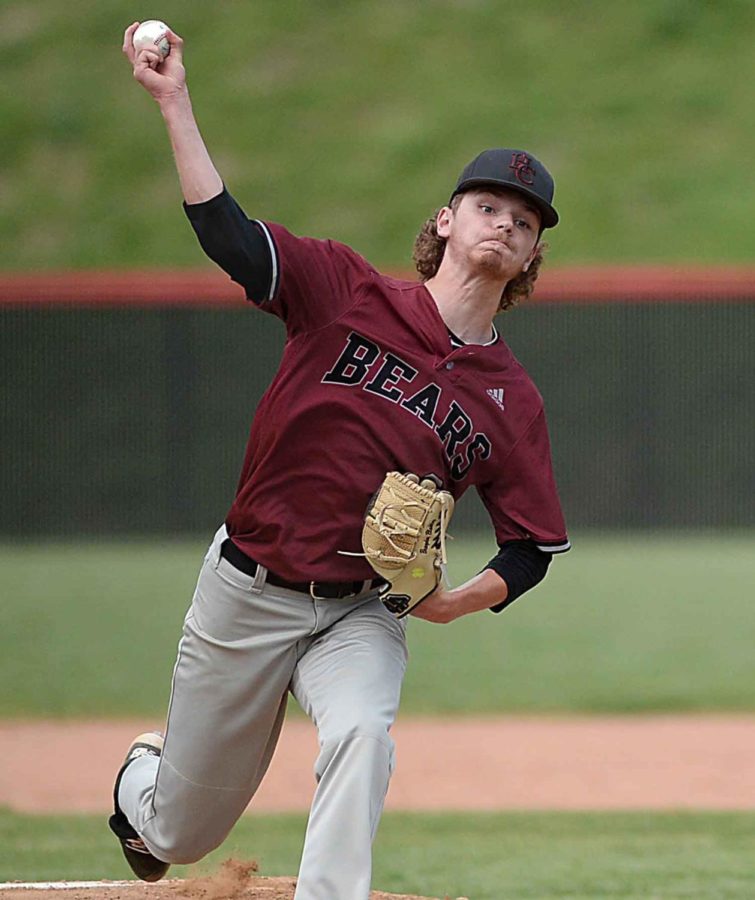 Brayden Blakley pitched a one-hitter as Harlan County clinched the top seed in next month's 52nd District Tournament with an 11-1 six-inning win Tuesday at Bell County.
Blakley struck out nine and walked one as he improved to 3-1 on the season. Hayden Clark singled in the third inning for the only hit by the Bobcats, who fell to 3-9 overall and 2-4 in district action.
Sophomore catcher Isaac Kelly led the Bears at the plate with a double and two singles in three at bats. Jonah Swanner added a double and single. Nate Shepherd and Zac Collett each singled twice. Tristan Cooper had a double. Josh Swanner and Braydon Burton added one single each.
Harlan County (7-8 overall, 5-1 district) will travel to Perry Central on Thursday and play host to Hazard on Friday.
———
Harlan County 102 125 — 11. 12. 2
Bell County 100 000 — 1. 1. 4
Blakley and Kelly; Clark, McCune (6) and Walters. WP — Blakley (3-1). LP — Clark.