Lady Bears struggle defensively in loss at Letcher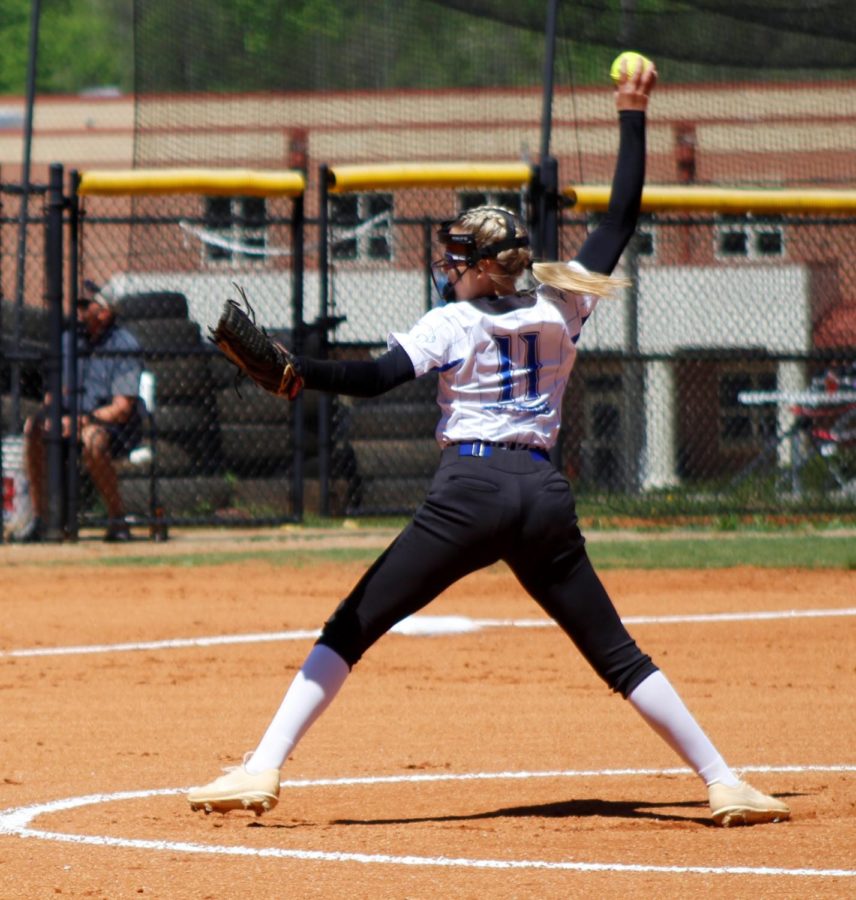 WHITESBURG — Facing perhaps the 14th Region's hottest team on its home field, the Harlan County Lady Bears had no room for error if they were to end Letcher Central's four-game winning streak.
Up 4-2 midway through the second inning, the Lady Bears got off to a good start, at least until their defense fell apart. HCHS gave up three runs on three errors in the second inning and seven runs on two errors in the third inning on the way to a 15-5 five-inning loss.
"I don't know. I've never had a club this timid on defense," said Harlan County coach Tim McElyea after the Lady Bears' had eight errors for the second time in three games. "We were hanging in the game and swinging the bats, then we couldn't make plays. I think hitting is contagious, and so are errors.
"We've got to get better defensively, both mentally and physically. I think we're putting them in the right spots. We have a lot of work to do on defense. We might not hit for the next week."
Alyssa Nicely limited the Lady Bears to four hits while striking out nine and walking two. Brandy Adams had two RBI doubles and an intentional walk in four trips to the plate. Jacey Lewis added two singles and a walk.
Chloe Wampler led the Lady Cougars with a triple and single. Gracie McDougal singled twice. Madison Parsons and Autumn Wampler each had doubles. Nicely and Raygan Anderson contributed one single each.
Kerrigan Creech started on the mound for the Lady Bears and gave up 11 runs on six hits through 2 1/3 innings. Maddie Blair and Brittleigh Estep worked the Lady Bears through the third inning and into the fourth before Creech returned to record the final two outs.
Adams drove in Lewis with the game's first run, then Estep grounded out to make the score 2-0. Chloe Wampler and McDougal had RBI hits in the bottom of the inning to tie the game.
HCHS took the lead again in the second inning as Josalyn Lee reached on an error and scored on a wild pitch. Hailey Austin drove in another run with a ground out.
Letcher answered with three runs in the bottom of the second with the help of three Harlan County errors and a sacrifice fly from Autumn Wampler.
Chloe Wampler ripped a three-run triple to highlight Letcher's seven-run third inning that blew the game open. Autumn Wampler added an RBI double.
Lewis walked and scored Harlan County's final run in the fourth inning on Adams' second double.
Parsons doubled to begin Letcher's three-run fourth inning. Abigail McDougal also had a hit in the inning.
Harlan County (7-3) will be at home Monday against Knox Central and Tuesday against Middlesboro. Letcher Central (14-4) plays host to Lawrence County on Monday.
———
Harlan County 220 10 — 5. 4. 8
Letcher Central 237 3x — 15. 8. 3
Creech, Blair (3), Estep (3), Creech (4) and Adams; Nicely and A. Wampler. WP — Nicely. LP — Creech (7-3).