Heralded point guard in 2021 class commits to Kentucky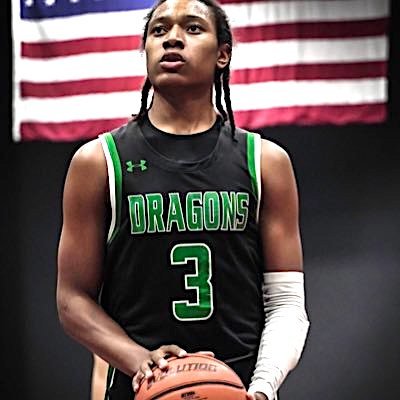 LEXINGTON, Ky., (KT) — TyTy Washington made his much-waited decision on Wednesday night and the 5-star prospect committed to play at the University of Kentucky.
The 6-foot-3, 185-pound guard chose the Wildcats over Arizona, Baylor, Kansas and LSU. Washington, who attended Compass Prep School in Arizona, is listed as one of the top point guards in 2021 Class. He is listed in the top three by most recruiting analysts and announced his decision in the ESPN SportsCenter Twitter account.
"I'm excited for the opportunity to come to Kentucky and chase my dreams," Washington said. "Coach (John Calipari)  told me if you come to Kentucky, you bet on yourself and I've always done that."
Washington originally planned to make his college choice on Saturday, but moved it up three days earlier this week. He recently de-committed from Creighton, which allowed Washington to re-enter the recruiting process.
"Players who thrive in our culture are players who are physically tough, who have a mental toughness to them, who want the challenge and are not looking for guarantees, and who want to see how good they can be in a really competitive environment," Calipari said. "All of that describes TyTy Washington. He wanted this. He wanted the challenge."
Washington averaged 24.5 points, 5.6 assists and 6.2 rebounds per game this past season at Compass Prep. He also collected 2.3 steals per outing.
"He is a combination guard who can play both point and off guard," Calipari said. "He is a downhill runner who physically gets to the rim. His physical attributes and his mental approach leads me to believe he will be a terrific defender too.
"I am ecstatic for him to join Bryce Hopkins and Daimion Collins, two other young and talented players, in our freshman class."