Harlan County's Casolari wins season-opening match
Cornett places third in first high school tourney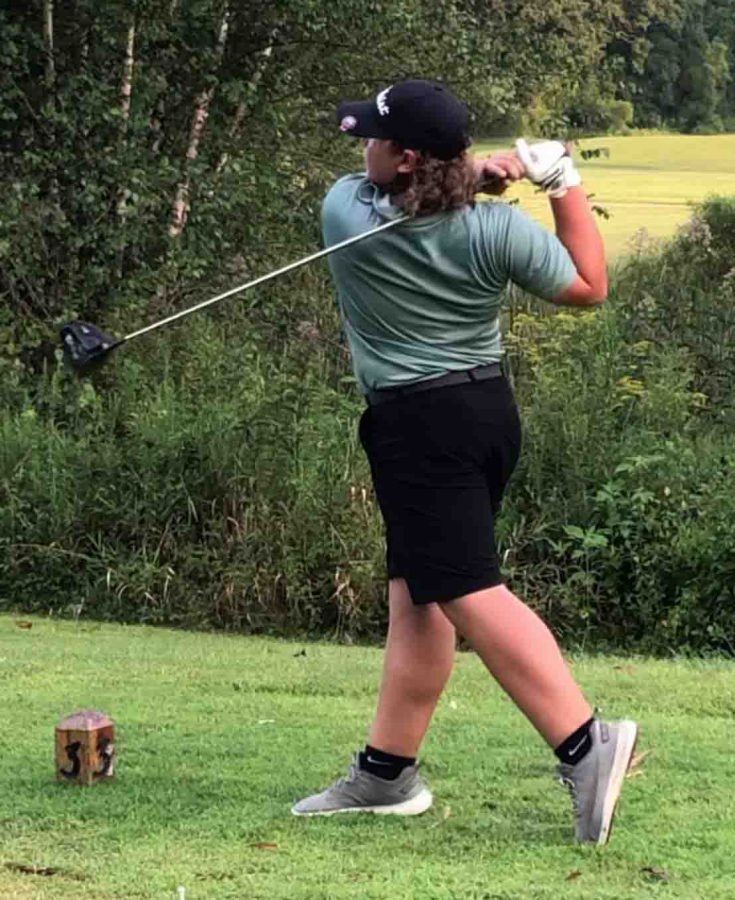 Brayden Casolari made an impressive debut in high school golf last season as a seventh-grader on the Harlan County squad.
He started season two by taking his game to the next level, winning the first Pine Mountain Golf Conference match of the season on Tuesday at the Wasioto Winds course with a two-hole playoff victory over Middlesboro's Tyler Harris.
Both finished regulation at one-over par 36. Casolari birdied the second playoff hole to take his first career high school win.
Middlesboro won the team competition with a total of 173. HCHS was second me with a 179, followed by Bell County with a 199.
"Brayden was very impressive tonight. He hit the ball extremely well from tee to green. He handled the playoff very well. He had a composure you wouldn't expect from an eighth-grader. I expect Brayden to have a great year."
Cole Cornett, a seventh-grader from Rosspoint Elementary School, was third with a four-over par 40.
"Cole was very impressive in his first high school match," Lewis said. "We had very difficult conditions to deal with after a strong storm but he played great. He really does everything well. He doesn't have any real weaknesses. As he gets the experience of a few matches under his belt I think Cole could definitely win this season."
Matt Lewis was seventh with a 46.
"Matt played well he just didn't score well today. He had two bad holes which hurt his score. He putted the ball extremely well. He just missed a couple of shots in the wrong place which made it very difficult to get it up and down. The improvements he has made to his game will show in his scores very soon."
Ethan Simpson shot a 56 and Evan Simpson shot a 63.
"Ethan and Evan were out for their first competitive round of golf ever," Lewis said. "They are very athletic kids with a ton of potential for golf. They both hit some good shots, they just need to gain more experience and just get more competitive rounds under their belt. As we go through the season I think their scores will continue to drop."
Lewis was impressed with his team's performance in its season opener.
"As a team, I couldn't have asked for more. For the first time in several years. we have enough golfers out to field a team score," he said. "In our first team match we finished second to the defending conference champion by six shots. I really like the potential we have as a team. I will be disappointed if we don't bring home HC's first team tournament win this season."
Aiden Johnson represented Harlan in the tournament shooting a 47.