Hopkins runs for 224 yards as Bears overpower Shelby Valley in final scrimmage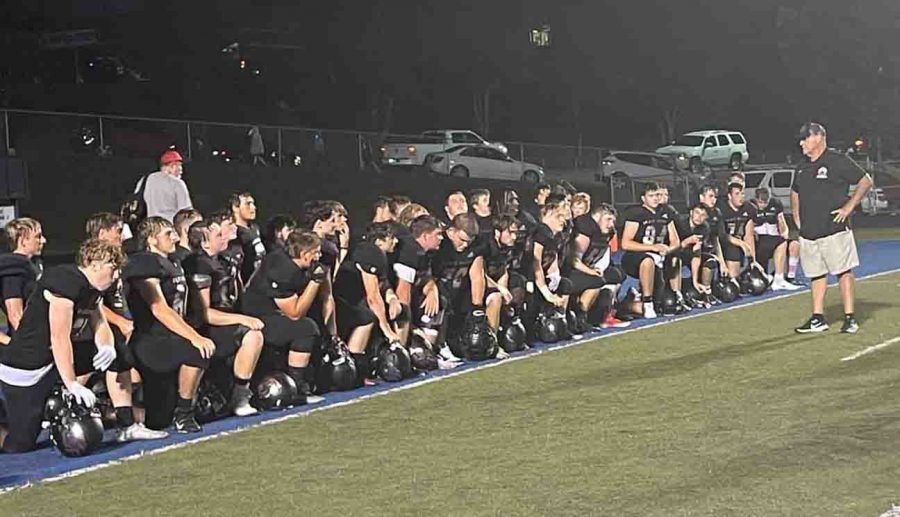 PIKEVILLE — Following heavy graduation losses from last year's 3-6 season, the Harlan County Black Bears had plenty of questions to answer as they began preparations for the 2021 season.
Following a 30-0 scrimmage loss last week to visiting Middlesboro, the Black Bears had even more questions to address.
The Bears answered some of those questions Saturday in a scrimmage at Shelby Valley, riding a strong ground game to a 40-18 victory over the Wildcats, who were an 8-3 team in 2020.
Harlan County's offensive front dominated the line of scrimmage and senior tailback Demarco Hopkins rumbled for 224 yards and three touchdowns on nine carries, all in the first half, as HCHS led from start to finish with six touchdown drives and only one punt.
Hopkins, who ran for 892 yards last season, capped a nine-play 75-yard drive to start the scrimmage with a 29-yard TD run at the seven-minute mark. Issac Downs hit the first of four extra points.
Harlan County needed only two plays to score again after forcing a three-and-out on defense. Hopkins broke free for a 76-yard TD run and a 13-0 lead with 5:15 to play in the first quarter.
Shelby Valley picked up one first down on its second drive, but sophomore cornerback Jonah Swanner had a tackle for a loss on second down then broke up a pass on fourth down to put the Harlan County offense back in business. Swanner also showed off his athleticism on offense with a stop-and-go move down the sideline on a nice pass from quarterback Ethan Rhymer for a 25-yard gain to the Shelby Valley 3. Thomas Jordan, who picked up a first down earlier in the drive, scored on the next play for a 19-0 lead late in the first quarter.
Jayden Newsome put the Wildcats on the board with a 2-yard touchdown run early in the second quarter, but Hopkins needed only one play to answer as he ran 75 yards for a TD with nine minutes left in the first half. Downs hit the extra point for a 26-6 lead.
Russ Osborne threw a touchdown pass to cut the deficit to 26-12 and the Wildcats had a chance to score again late in the half before junior linebacker Tanner Griffith made a stop on fourth down.
Luke Carr ran for a first down and Jordan caught a pass from Rhymer for another before Carr broke loose on a 60-yard touchdown run with 5:38 left in the third quarter. Downs' extra point pushed the lead to 33-12.
The HCHS defense helped late in the third quarter as Josh Sergent forced a fumble that Hopkins recovered. Dallas Sergent had a tackle for a loss earlier in the drive.
Osborne teamed with Brady Bentley for the Wildcats' final touchdown early in the fourth quarter.
James Ryan Howard recovered a fumble for the Bears later in the final period to set up the final touchdown drive. Bryan Howard, Jordan and Darren Alred each picked up yardage to set up a 5-yard touchdown run by Brady Huskey with 2:30 left. Downs added the extra point.
With reserves playing for both sides, the HCHS defense made one last stop when Jamison Wilkinson hit the Shelby Valley quarterback and Luke Kelly came up with the interception to end the scrimmage.
Harlan County will open its regular season schedule on Friday at home against South Laurel.