Hopkins scores six touchdowns as Bears down Pike in shootout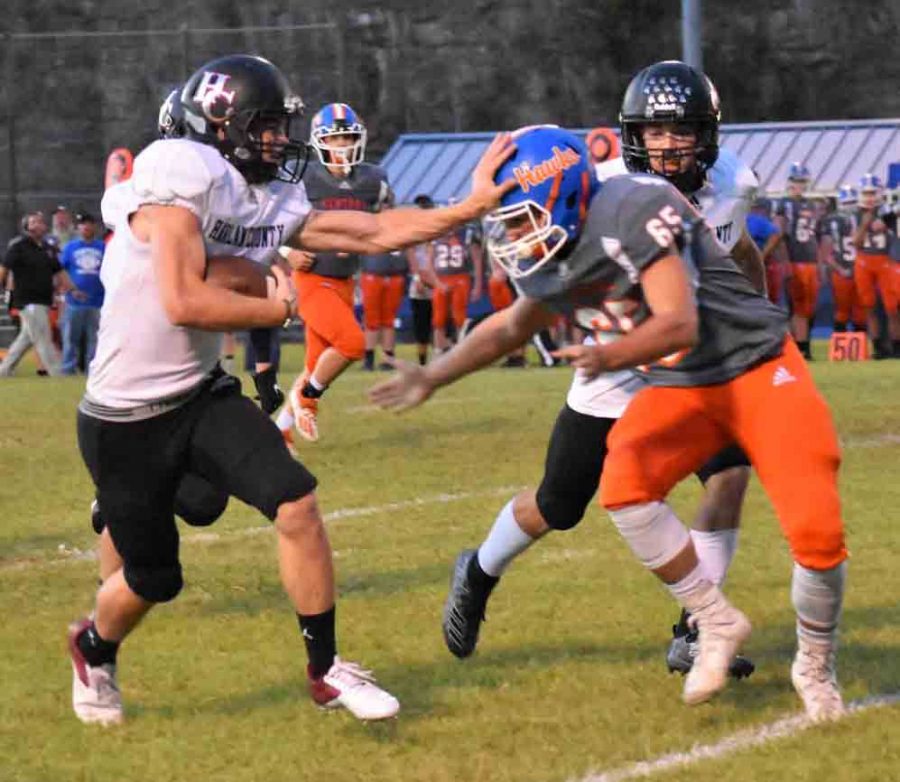 Harlan County broke out of a three-game losing streak in a big way Friday night, rolling up 433 yards on the ground in a 60-38 win at Pike Central.
Senior running backs Demarco Hopkins and Luke Carr each had big nights as Hopkins scored six touchdowns while running for 245 yards on 24 carries and Carr added 181 yards on 11 carries.
The HCHS defense continued to have trouble stopping big plays as Pike Central quarterback Tayvian Boykins ran for 285 yards on 24 carries, running for three touchdowns and passing for two. Junior running back Matt Anderson added 121 yards on the ground with two touchdowns.
Harlan County coach Amos McCreary said he expected the Bears would need a lot of production on offense to match the big-play ability of Pike Central.
"I think coach (Chad) Wood did a great job preparing our offense for this game," he said. "We knew we had to have a big offensive game because of their big-play potential. Our kids played very hard. They were hungry for a victory, and I think we outlasted them."
Boykins gave Pike an early lead with an 82-yard touchdown run, but Hopkins quickly answered with a 14-yard TD run, then added the two-point conversion to give the Bears an 8-6 lead after one quarter.
Hopkins and Boykins traded touchdowns again in the second quarter. Jonah Swanner went 68 yards on the kickoff after Boykins' second touchdown, then Hopkins went in for the conversion as HCHS led 24-12.
Anderson scored for Pike to cut the deficit to 24-18, but Hopkins and Carr each scored touchdowns for the Bears as HCHS led 38-18 at halftime.
Hopkins scored three more times in the second half as HCHS pulled away even though Boykins threw for one touchdown and ran for another to lead the Hawks.
Harlan County (2-3) will open its district schedule on Friday at Clay County. Pike Central (1-4) will play at Floyd Central on Friday.