Whitehead sparks Lady Bears in district tourney win over Harlan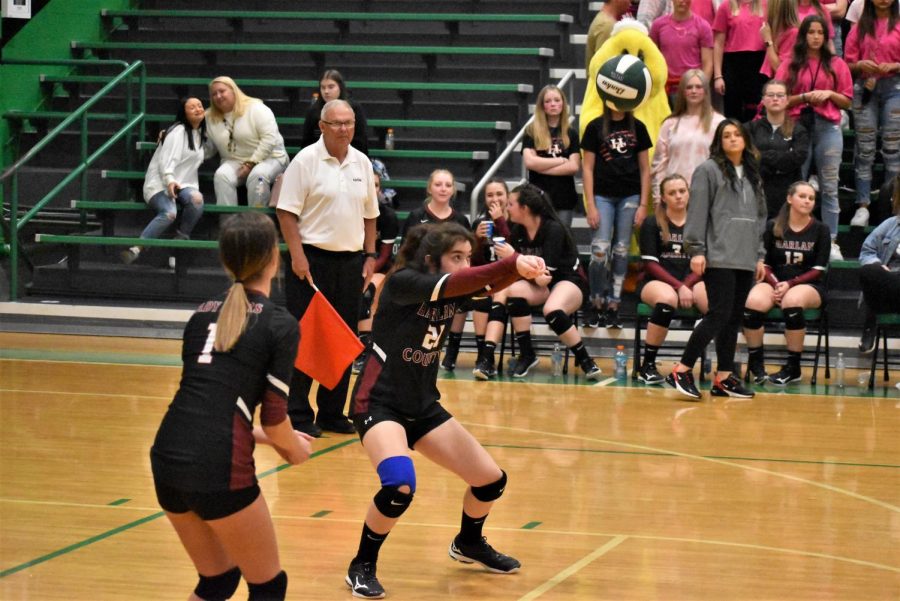 When senior Serenity Whitehead took over serving midway through the first set Monday, the Harlan County Lady Bears were clinging to an 8-5 lead at Harlan in the first round of the 52nd District Tournament. By the time Harlan scored again, the Lady Bears were in control with a 17-6 lead on the way to a 25-9, 25-18, 25-20 win over the Lady Dragons.
Harlan County earned its 12th trip to the 52nd District finals in the 14-year history of the program and will take on Bell County on Tuesday at 6 p.m. The Lady Bears will try to end an eight-year drought between district titles.
Whitehead led the 7-15 Lady Bears with 13 service aces, three digs and one kill. Destiny Cornett had 13 assists, three kills and two service aces. Lindsey Browning added seven aces, five kills and one dig. Kalista Dunn had six aces, four digs and two kills. Lily Caballero added three kills, two digs and one ace. Lindsay Hall had two aces and two kills.
Harlan ended the season with a 7-9 record. Marissa Marlowe led the Lady Dragons with three kills and two blocks. Carley Thomas had three service aces and two digs. Annie Hoskins added four service aces. Emma Owens had two digs and two assists. Mallory McNiel added two digs. Kendyll Blanton had one ace and one assist. Campbell Nunez had one assist and one dig. Ella Farley and Doneisha Harriston each added one dig.
Bell County advanced with a 25-5, 25-15, 25-14 win over Middlesboro in the first match Monday.