Kentucky favored to win SEC basketball title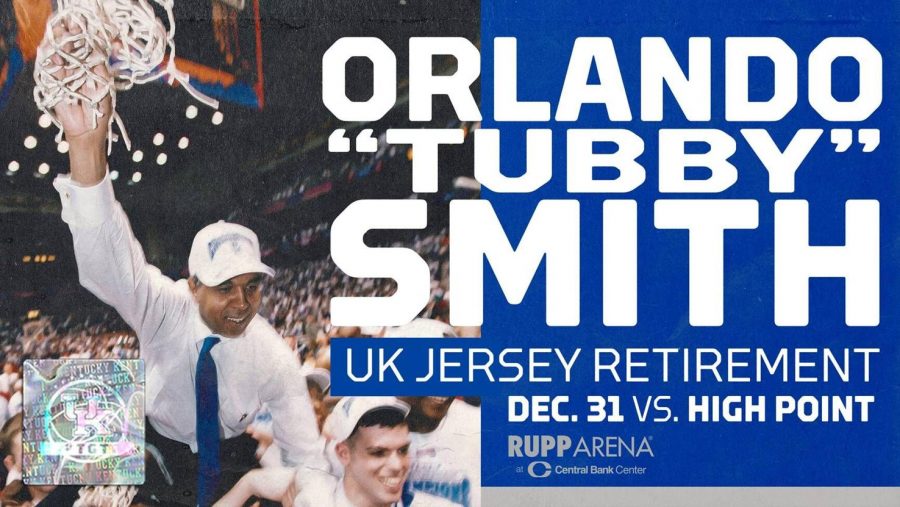 LEXINGTON (KT) — Kentucky is the early favorite to win the Southeastern Conference title.
The Wildcats were chosen to finish ahead of Alabama, Arkansas, Tennessee and Auburn in a preseason poll released by the league, voted upon league and national media representatives.
Sahvir Wheeler was a first-team selection, while Vanderbilt guard Scotty Pippen Jr. was the preseason favorite to win Player of the Year honors. The Wildcats had four players — Keion Brooks, Kellan Grady and Oscar Tshiebwe — on the second team.
"We have the pieces," Kentucky coach John Calipari said. "How we fit them together, that's going to happen over the season. My guess is we'll start slow like we always do. The schedule is not like it was last year where you have some games and you're going to learn and grow and do some things."
Alabama won the league title last year, while Arkansas was second, followed by Arkansas, LSU, Tennessee and Florida.
Kentucky opens the season ranked No. 10 in the Associated Press Top 25. Gonzaga is No. 1, followed by UCLA, Kansas, Villanova, Texas, Michigan, Purdue, Baylor, Duke and Kentucky. Alabama is No. 14, while Arkansas opens the season ranked 16th, Tennessee 18th and Auburn is ranked No. 22.
TOPS IN NBA
When the NBA tipped off its regular season on Tuesday night, 27 former Kentucky players will be on opening-day rosters. Only Duke (29) has more players on active NBA rosters this season.
Four former Wildcats — Kevin Knox, Nerlens Noel, Immanual Quickley and Julius Randle — will open the season with the New York Knicks, while Anthony Davis, Malik Monk and Rajon Rondo will play for the Los Angeles Lakers this season. The Lakers are coached by former student manager and video coordinator Frank Vogel.
Former Wildcats in the NBA are as follows: Bam Adebayo (Miami Heat), Eric Bledsoe (Los Angeles Clippers), Devin Booker (Phoenix Suns), Brandon Boston Jr. (Los Angeles Clippers), Willie Cauley-Stein (Dallas Mavericks) , Anthony Davis (Los Angeles Lakers), Hamidou Diallo (Detroit Pistons), De'Aaron Fox (Sacramento Kings), Shai Gilgeous-Alexander (Oklahoma City Thunder), Tyler Herro (Miami Heat), Isaiah Jackson (Indiana Pacers), Keldon Johnson (San Antonio Spurs), Enes Kanter – Boston Celtics
Kevin Knox (New York Knicks), Trey Lyles (Detroit Pistons), Tyrese Maxey (Philadelphia 76ers), Malik Monk (Los Angeles Lakers), Jamal Murray (Denver Nuggets), Nerlens Noel (New York Knicks), Immanuel Quickley (New York Knicks) , Julius Randle (New York Knicks), Nick Richards (Charlotte Hornets), Rajon Rondo (Los Angeles Lakers), Karl-Anthony Towns (Minnesota Timberwolves), Jarred Vanderbilt (Minnesota Timberwolves), John Wall (Houston Rockets) and PJ Washington (Charlotte Hornets).
WOMEN RANKED
The Kentucky women's basketball team opens the season ranked No. 13 going into Kyra Elzy's second season at the helm.
———
LEXINGTON, Ky. (KT) — Orlando "Tubby" Smith will receive special honor when he returns to Rupp Arena on New Year's Eve.
The former Kentucky coach will have a jersey retired in his honor when Smith brings High Point in to face the Wildcats on Dec. 31.
Smith guided Kentucky to a national title in his first season at the helm in 1998 and served as the team's head coach for 10 years. He finished with a 263-83 mark and won five Southeastern Conference regular-season and tournament titles. Under his guidance, Kentucky reach the Sweet 16 of the NCAA Tournament six times and compiled a 23-9 record in the postseason.
Kentucky Athletics Director Mitch Barnhart informed Smith of the decision on Tuesday.
"That's very humbling," Smith told Barnhart during the call.  "I'm certainly grateful to have had the opportunity to lead that program. Some wonderful people there, wonderful fans. You can't find better people. They have a passion for the game, not just basketball but for the Wildcats, period. Thank you for doing that. We're looking forward to it."
Barnhart said the announcement came with "great pride, enjoyment and a sense of excitement."
"We are thankful to have the chance to honor him and will do so when his team comes to play the Cats in December," he said. "A lot of folks are going to want to come back and be part of that time. Tubby and (wife) Donna contributed so much to the fabric of the University of Kentucky and we want to thank them in a special way."
Smith's jersey will be the 44th to be hung in the rafters, joining former Kentucky coaches Adolph Rupp, Joe B. Hall and Rick Pitino.
Current Kentucky coach John Calipari said Smith is "so deserving of this honor."
"He won big here and he did it with class," Calipari said. "Tubby impacted so many people in and around this program and he is loved by the players who played for him and by this fan base. I can't wait to see his banner raised."
During his call with Barnhart, Smith had one request.
"Do you have enough tickets for my family?" Smith asked with a laugh. "You know we have 17 brothers and sisters – it'll be an empty town in Scotland, Maryland!"
And it will be a full house when he returns to Rupp Arena.