Fast start sends Bears to second victory over South Laurel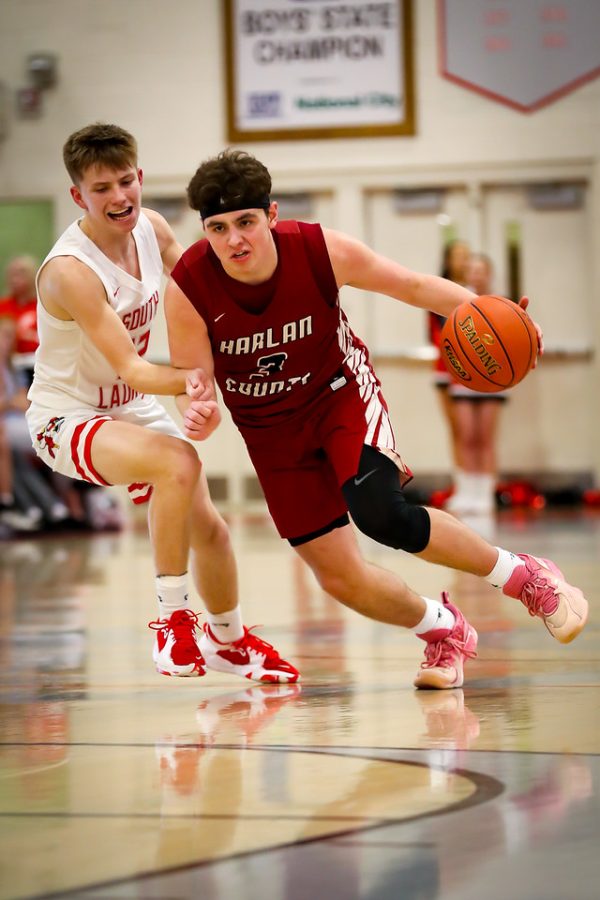 LONDON — A slow start led to South Laurel's 76-72 loss to Harlan County on Tuesday.
The Cardinals fell behind 21-12 during the game's first eight minutes and trailed by double digits but outscored the Black Bears by five during the game's final 24 minutes.
South Laurel coach Jeff Davis blamed himself after the game.
"I ask my kids to be accountable, and I have to be held accountable. You can pin this loss on me. We did some things differently in the first quarter than we normally do, and it was my fault. We did some different stuff and it didn't pay off. I'm proud of my guys. They gave a lot of effort and didn't quit."
The Cardinals cut their deficit to 37-30 at halftime, and 55-50 entering the second quarter before getting as close as three points late in the fourth quarter.
"We kept fighting back," Davis said. "We didn't quit, and we fought hard. We cut it to three and had the ball but just fell short."
Harlan County's Trent Noah continued his impressive play. He was coming off a 66-point effort against Cordia on Saturday and scored 40 points against the Cardinals while pulling down 17 rebounds.
"I'm very proud of this team," said Harlan County coach Michael Jones. "We competed on both the defensive and offensive boards. Both Trent and Jackson (Huff) had over 10 apiece. Overall, I thought us winning the rebounding battle was the difference in the game."
Parker Payne led South Laurel with 28 points. Ayden Smith added 11 points and Ashton Garland and Rhys England each scored 10 points.
South Laurel will be back in action Friday against crosstown rival North Laurel.
"It's good for the fans and good for the community," Davis said of the matchup. "The games showcase our kids, and it will be a big crowd for both sides. "It's there for a reason," he added. "Last week we played district games and next week we will, too. This week was designed to prepare us for that. Hopefully, we can keep it from being a running clock and keep it close, and hopefully, we can get off to a good start. We are going to come in loose and ready to play because there is no pressure on us."
Harlan County (16-5) travels to Corbin on Thursday.
———
Harlan County won 38-32 in junior varsity action to improve to 6-3. Freshman center Jaycee Carter scored 10 points to lead the Bears. Hunter Napier and Caleb Johnson added eight each. Brody Napier and Ethan Simpson contributed seven and five points, respectively.
Josh Steele and Wes Dowell scored 11 each to lead the Cardinals.
———
Harlan County (76) — Trent Noah 13-21, 10-12 40, Maddox Huff 2-10 1-2 6, Jackson Huff 2-6 2-2 8, Daniel Carmical 4-12 0-0 11, Jonah Swanner 3-8 3-3 9, Tristan Cooper 1-1 0-0 2. Totals: 26-58 16-19 76.
South Laurel (72) — Payne 28, Reed 8, Mabe 2, England 10, Garland 10, Jones 3, Smith 11.
Harlan County 21 16 18 21 — 76
South Laurel 12 18 20 22 — 72
3-point goals: Harlan County 8-25 (Noah 4-8, Carmical 3-11, M. Huff 1-3, J. Huff 0-3). Rebounds: 38 (Noah 17, J. Huff 11, M. Huff 6, Swanner 2, Carmical 1, Cooper 1)