Kylie Noe, Harlan forward – Kellie Wilson Law Office Girls Player of the Week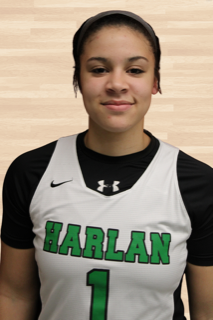 Harlan freshman forward Kylie Noe is the selection as the Kellie Wilson Law Office Player of the Week after two strong performances last week.
Noe scored 31 points, hitting 12 of 21 shots, and pulled down nine rebounds in Harlan's 81-57 win over over Lynn Camp. She had 19 points and eight rebounds, both team highs, in the Lady Dragons' 77-45 loss to Bell County.