Bears find fun and century mark in Senior Night rout of Red Bird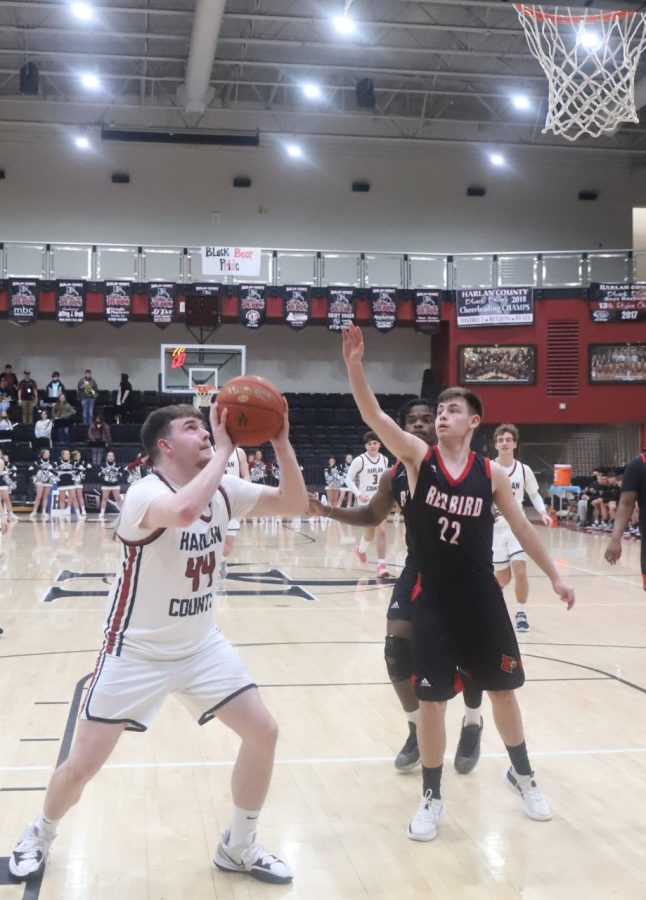 While both the stakes and the competition will be at a much higher level when they play again on Tuesday at Bell County in the 52nd District Tournament, the Harlan County Black Bears may have learned something in their regular-season finals Thursday in a 102-32 rout of visiting Red Bird on Senior Night.
"You want the kids to be able to enjoy something like this," Harlan County coach Michael Jones said. "I told them in there at halftime and after the game that I want them to play with same enthusiasm Tuesday (in the 52nd District Tournament). Obviously, we have to lock in better, and they know how important it is, but I want them to enjoy the moment. When they do that, we play better. We have to let them play that way, so I hope they can respond Tuesday and be ready to go."
Everyone in an HCHS uniform saw extensive action in the win against an outmanned Red Bird squad that fell to 2-21 with its 16th straight loss. Sophomore guard Trent Noah led the Bears with 21 points despite being limited to only about 12 minutes of action. Senior guard Jackson Huff added 19 points. Jonah Swanner added 10.
Mark Ngulunga, a senior forward, led the Cardinals with 10 points.
Bradley Halcomb, the only other seniors on the HC roster, scored the opening basket off the tip, but Red Bird reeled off six straight points before Huff and Noah took over with nine baskets between them as the Bears hit 14 of 27 shots and built a 34-13 lead.
Noah and Swanner each hit three of three shots in the second quarter before the reserves took over. Harlan County's lead grew to 62-23 by halftime.
With a running clock, the second half moved extremely quickly and the Cardinals were limited to nine points. Hunter Napier and Brody Napier each scored nine points off the bench to lead the Bears in the second half.
Harlan County will play Bell County on Tuesday at 7:30 in the 52nd District Tournament at Bell County High School. Harlan will play Middlesboro in the opening game at 6 p.m.