Harlan County track teams sweep SEKC titles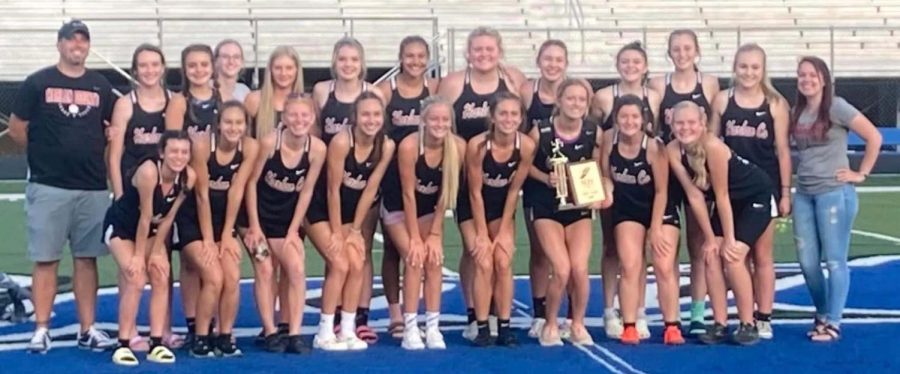 Harlan County swept both divisions of the Southeastern Kentucky Conference track meet on Tuesday at Bell County High School.
The HCHS boys rolled to victory with 212 points. Williamsburg was second with 135 points, followed by Bell County with 84, Leslie County with 79, Harlan with 76, Middlesboro with 62 and Pineville with 19.
The Lady Bears finished with 187 points, 16 ahead of Leslie County. Williamsburg was third with 150 points, followed by Middlesboro with 69, Harlan with 45, Pineville with 38 and Bell County with 14.
"I'm so proud of these kids. Our guys came out really focused and really competed hard to get this title. These guys really wanted this and I loved their level of competitiveness," Harlan County coach Ryan Vitiatoe said. "The girls really wanted to make history. I told them before the meet they could put themselves in the record book by getting our school's first SEKC title. They accepted that challenge, and I'm proud of them."
"Our kids did amazing at SEKC. From the throwers to our relay teams, we have improved," Harlan coach Trent McKenzie said.
Matt Yeary and Demarco Hopkins each won two events to lead the Bears. Yeary was first in the 110-meter and 300-meter hurdles. Hopkins won in the 100 and 200 meters.
Gavon Spurlock won in the triple jump and was second in the long jump.
Luke Carr, Hopkins, Luke Kelly and Thomas Jordan were winners in the 4 x 100 relay.
The HCHS relay team of Hunter Collett, Austin Craig, Cooper McHargue and Year won in the 4 x 400.
The Harlan team of Kaleb McLendon, Jaedyn Gist, Johann Gist and Darius Akal won in the 4 x 200 and set a school record in the process.
McLendon was first in the long jump, with Harlan County's Spurlock placing second.
Harlan's Cade Middleton was second in both the shot put and discus.
Jaedyn Gist was second in the 100 meters, followed by Kelly and Johann Gist as Harlan County runners took the top four spots between the Bears and the Dragons.
Peyton Lunsford, a freshman, led the Harlan County girls as she was first in the 800, 1,600 and 3,200.
Ella Karst was first in the 100 meters and second in the 200 meters.
The 4 x 200 relay team of Emilee Eldridge, Karst, Brianna Howard and Taytum Griffin placed first. The 4 x 100 relay team of Griffin, Karst, Eldridge and Paige Phillips also won.
Madison Daniels and Taylor Clem placed first and second, respectively, in the pole vault.
Lindsey Browning was second in the discus, and Taylor Lunsford placed second in the shot put.