HCHS sweeps district soccer championships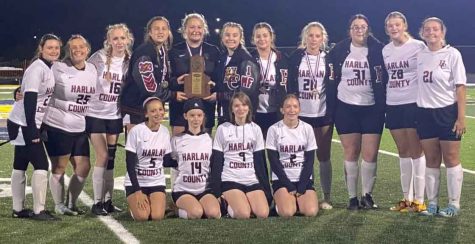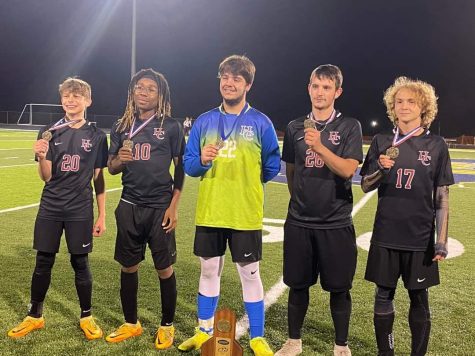 It was a night to remember for the Harlan County High School soccer programs on Wednesday at Knox Central as both the boys and girls teams won 50th District titles in shootouts.
The Lady Bears downed Knox Central 2-1 as Abigail Gaw had a goal and Livia Gilbert added an assist. Brooklyn Crider recorded four goal keeper saves, while Gaw added one,
The 6-10 Lady Bears compete in the regional tournament next week.
"I am so very proud of this team. We started our first practice this year in July and I told the girl then that we were going to win the district championship in penalty kicks. We worked hard all year and it really paid off," said coach Troy Gaw. "My seniors – Livia, Abigail and Kenzie – stepped up and put it in the back of the net."
Harlan County won 3-1 for its second straight boys district championship. Bradley Brock, Brady Miller and Caydon Shanks each hit penalty kicks.
Travis Burkhart earned tournament most valuable player honors with 17 saves in goal, setting a school record for saves in the process.
The 9-6-2 Bears advance to regional competition next week.