Team workouts look much different as coaches follow precautions
Derrick Akal and Michael Jones have participated in basketball practices for several decades as a player or coach, but their opening summer workouts on Monday were unlike anything either had seen as teams across Kentucky have adjusted their practices to fit new rules put in place to keep players safe during the coronavirus pandemic.
"It was good to hear the bouncing of basketballs and to see the players," said Akal, the Harlan boys basketball coach. "It was weird, but we just have to adapt. That was the first I've been in the gym since we left The Arena (during the 13th Region Tournament)."
"It was great to be back in the gym with our players," said Jones, who coaches at Harlan County. "It was good to be able to put them through some individual drills, but more importantly it was good seeing all of them together."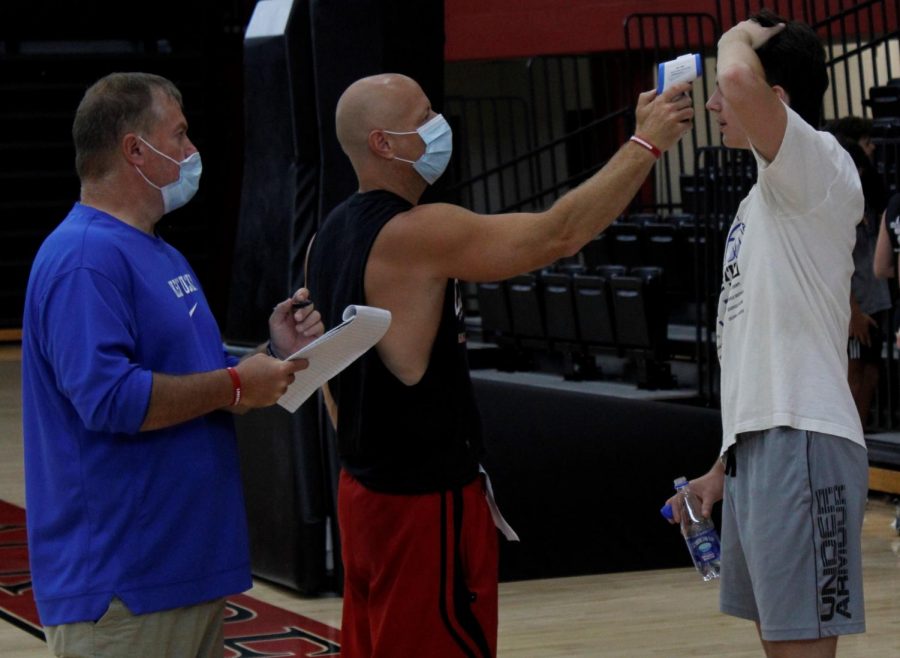 The teams followed the safety guidelines mandated by the Kentucky High School Athletic Association, including limiting players to groups of 10 on different sides of the gym floor. Each player had to bring an individual water bottle and was limited to one basketball. Jones also checked each player's temperature to make sure they were healthy enough to continue participating.
"The number one thing right now is ensuring their safety while still getting a good workout in," Jones said. "Typically, we would be in our last week of summer ball right now, but circumstances are definitely different. Although we can't have any contact or do any competitive drills right now, it's exciting to be back."
Both local high school football teams also went through workouts on their respective fields during the evening, with social distancing guidelines again being followed. HCHS had two groups of 10 on the field, but they were separated by 20 yards or more during workouts that did not involve the sharing of footballs. The KHSAA is expected to allow more contact as the summer progresses, as long as the virus numbers don't increase. Harlan coach Eric Perry and Harlan County coach Eddie Creech both said they were pleased with the first day of workouts.
Harlan County coach Ryan Vitatoe also had some of his runners out for workouts during the evening. As with all teams, the workouts were voluntary as the KHSAA Board of Control emphasized that players who did not participate could not be penalized by their coaches at this point.