Blakley, Dixon help Bears close regular season with win at Pike Central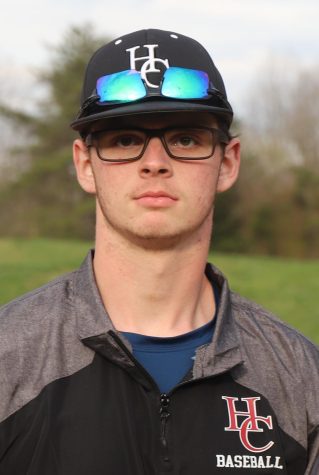 Brayden Blakley supplied the power and Karsten Dixon provided the pitching as the two Harlan County seniors helped the Bears close the regular season with a 10-5 win Friday at Pike Central.
Dixon scattered nine hits while striking out eight and walking one to earn his fifth victory in six decision.
Blakley led the Bears' 13-hit attack with a home run and single. Isaac Kelly added two doubles, while Tristan Cooper, Jonah Swanner and Will Cassim contributed two singles. Braydon Burton, the Bears' other senior, had a double. Alex Creech, Carter Howard and Samuel Henson chipped in with one single each as all nine HCHS starters recorded a hit.
Harlan County grabbed a 5-0 lead after its first at bat as Creech had a two-run single after hits by Swanner and Cassim, then Blakley blasted a three-run homer.
Burton was hit by a pitch to open the second inning, then scored on Kelly's double. Swanner's RBI single pushed the lead to 7-0.
Pike Central made the game interesting with two runs in the third and fifth innings before the Bears put it away with three runs in the sixth inning. Henson led off with a walk and Burton doubled. Kelly doubled in two runs, then scored the final run on a steal of home with two outs.
Harlan County (16-11) will play Bell County on Monday at 5:30 in the first round of the 52nd District Tournament at Middlesboro High School.
———
Harlan County 520 003 0 — 10. 13. 2
PIke Central 002 021 0 — 5. 9. 2
Dixon and Kelly; Blankenship, Hager (3), Anderson (4) and Mouton. WP — Dixon (5-1). LP — Blankenship. HR — Blakley (1).