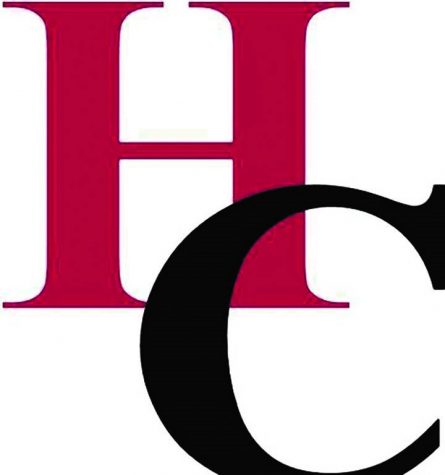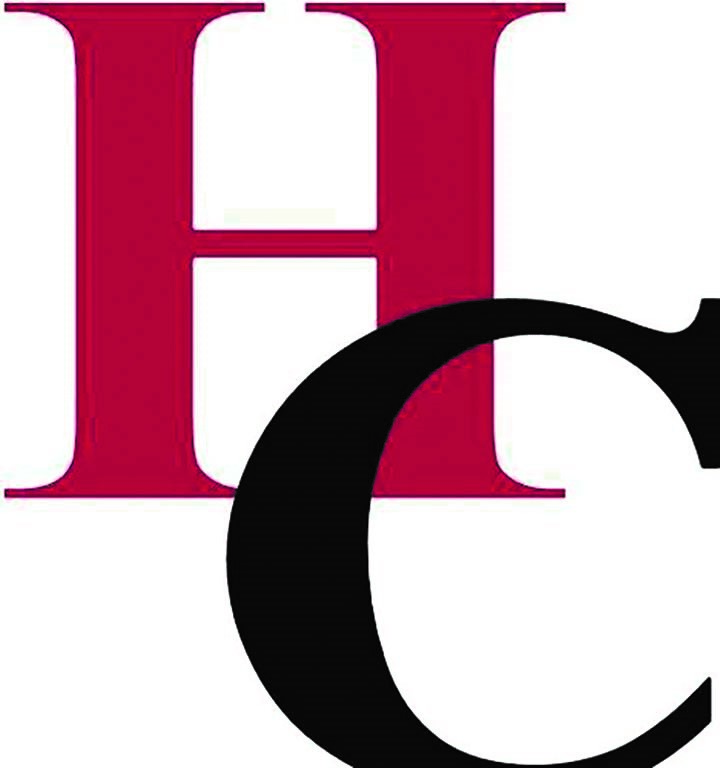 After sending a full team to the state cross country championship meet each of the last five seasons for the boys and each of the last three for the girls, the Harlan County Black Bears are no longer content with just being there. They proved this last year, with the girls team posting its highest state finish ever and the boys matching the best in school history.
Now, following perhaps the most dominant season the program has ever had, coach Ryan Vitatoe believes his squads could be in contention for the ultimate prize.
"This boys team has improved as much as any I've coached in my career, and they have a real chance at a high finish this weekend," Vitatoe said. "They are a hard-working group, and they achieved a big goal this past weekend. It's only fitting they have the chance to finish it at the state championship.
The highest finish for a boys team in county history is ninth, which was set by the 1995 Evarts team. Vitatoe, who was part of that team, believes that this year's squad has an opportunity to top that feat.
"They deserve this opportunity and they're most definitely one of the best teams in Kentucky. I'm really proud of them. They have worked themselves from being ranked 35 to inside the top 12 in the state. That's remarkable, and it speaks to the core of this team and the kind of guys we have on our roster. Every dude shows up to work, regardless of their spot on the team."
The Harlan County boys are led by eighth-grader Tanner Daniels. He won the state middle school championship earlier this month and followed that with another victory last Saturday at the regional championship meet.
"Obviously, Tanner is no longer a secret to anyone in Kentucky. He won and set a new state record at the middle school state championships a few weeks ago and followed that up by winning a regional championship at the high school level last weekend," Vitatoe said. "He has a legitimate shot to finish inside the top 10 this weekend, which is incredible for an eighth-grader."
Sophomore Elijah Moore is expected to make a strong showing Saturday.
"Elijah Moore has had a breakout season this year. I knew he was due, and I knew he had the ability to be a great runner. It's been so exciting watching his confidence grow," Vitatoe said. "He has a legitimate opportunity to be inside the top 30 if he races like he did at the region. He's definitely one of our most improved returners this year.
Junior Kaden Boggs is anticipated to play a big role.
Kaden Boggs has been with us since elementary school, and he has steadily improved each year and I always know what I'm getting from him each race," Vitatoe said. "He's such a good kid and teammate. He has been a steady contributor all season. His progression in his career has been steadily upward. We'll need him to have another big race on Saturday. He has the potential to finish high."
Jacob Schwenke is expected to finish strong.
"Jacob has a great chance to be a high finisher," Vitatoe said. "He's such a natural, and I'm waiting for the big breakout race for him. Running seems effortless for Jacob. We'll need him, Kaden and Elijah to pack up well and move together on Saturday."
Caleb Schwenke, Evan Simpson and Ethan Simpson are also expected to be key contributors in Saturday's race.
"Caleb has really become much more consistent this season. He's had some really solid races throughout the season, and that's a great step in the right direction for him," Vitatoe said. "We'll need that from him on Saturday.
"Ethan and Evan Simpson were major additions to our program. Both of these guys are super hard workers, and they've been big contributors for us this season. I honestly don't know if either of them knew what cross country was last year, and they've been an integral part of our team this year. Evan has steadily been a top-five guy for much of our season. Ethan worked hard all season and became a consistent top-seven guy late in the season."
Vitatoe also credited the alternate members of the boys team: DaShaun Smith, Kaylob Stevens and Jonavan Rigney.
"I must talk about our three reserve guys," Vitatoe said. "DaShaun is one of our most improved guys this season. He had a great season, and I am proud of him. I have no qualms about putting him in at any time. He has a lot of talent and he'll make a big impact on this team before he's done.
"Kaylob Stevens and Jonavan Rigney also had big seasons. Kaylob is going to be a big contributor before his career ends here. Jonavan cut nearly three minutes off his time from last season.
"These three are the future of our program."
———
In the girls regular season, the team recorded four perfect scores, including one on Saturday as they claimed the regional title.
"The girls head into the state meet widely considered as a top-five team," Vitatoe said. "They've been ranked in the top five in 2A since mid-September and spent a large chunk of the season ranked second. They are a special group of girls, and they've been a joy to coach.
"They have the opportunity to prove definitively that they are one of the best teams in the state on Saturday. They are one of the most talented teams I've ever coached, and I'm excited for them."
Junior Peyton Lunsford is predicted to have a high finish on Saturday.
"Peyton is no secret to anyone. If she runs well on Saturday, she can finish in the top five. She finished seventh last season, and I fully expect she will improve on that finish," Vitatoe said. "She has the experience and the talent to do so, and we'll need that from her."
Eighth-grader Lauren Lewis is also expected to have a strong finish, coming off a state middle school championship title.
"Lauren has exploded on the scene for us this year," Vitatoe said. "She is such a natural. She's had a great season, and she has a real shot to be in the top 15 or higher."
Gracie and Kiera Roberts are expected to play a big role as well.
"Gracie and Kiera have been fantastic this season. They are both hard workers, and they bring a level of toughness to our team that has really helped us. We will need that on Saturday," Vitatoe said.
Preslee Hensley is anticipated to finish high.
"Preslee is super gifted. She's built for a course like Saturday's," Vitatoe said. "This is a race she can really flourish in. She has a chance to finish really high."
Charli Shepherd is predicted to finish strong.
"Charli has been a missing piece for us this season. She's a great competitor, but she also offers so many moments of humor and it's a great fit for us," Vitatoe said. "On top of that, she's a heck of a runner."
Jaycee Simpson is expected to be a key contributor in Saturday's race.
"Jaycee is also another super tough kid," Vitatoe said. "There's never a question of whether or not you're getting her best effort. She's a battler in every single race."
Vitatoe also acknowledged the alternate members of the girls squad: Addi Gray, Olivia Kelly and Taylor Clem.
"We also have a great group of alternates on the girls team," Vitatoe said. "Addi Gray had a tremendous season, she had some of the biggest jumps in her times as anyone this year. She is an incredible teammate and athlete. I love her energy, her spirit, and the love she has for her teammates. She's a great leader in our program and we're better because of her.
"Olivia's leadership is invaluable. She's been with us for four years, she's run in state championships, and she's done a great job mentoring these girls. She is such an important part of what we do. She is our captain and a fantastic leader, and she helps keep our girls grounded with the maturity she brings to the program.
"Taylor is another senior whose leadership has been important to our girls. She is a huge part of what we've built in the last four years. Like Olivia, she brings a lot of maturity to our program. She's a fantastic kid.
"It's been an incredible season, and I'm so proud of both teams. To qualify for a state championship is a big accomplishment, and they both have an opportunity to do well in Lexington this weekend.
"Saturday will be about focus and running for each other. We have an opportunity to do something really special, but we have to recognize everyone at the state meet is talented. We have to be willing to hurt throughout. These kids are ready and think they will make Harlan County proud Saturday."
Harlan County will race in Lexington on Saturday. The boys will race at 12:30, while the girls will race at 1:15.