HCHS overcomes slow start to tame Wolves in Big Lou Coaches vs Cancer Classic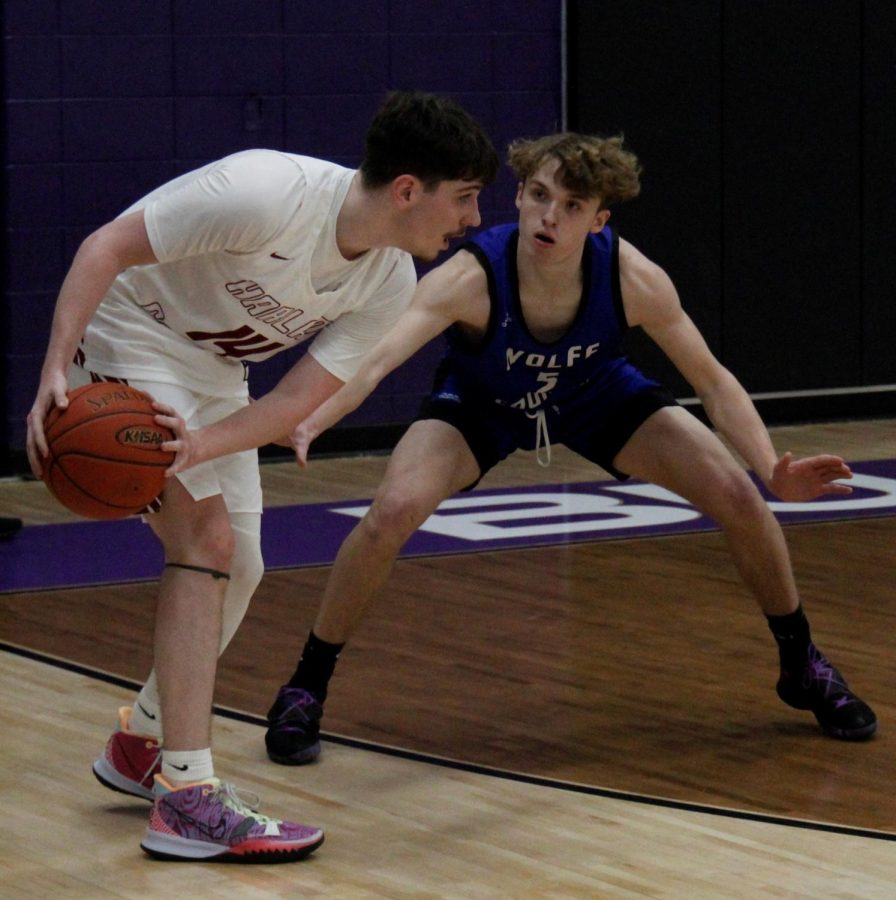 BUCKHORN — Harlan County's matchup against preseason 14th Region favorite Wolfe County in the Big Lou Coaches vs Cancer Classic at Buckhorn was scheduled to start at 11:45 a.m. It was clear after a two-of-15 shooting performance in a first quarter that saw them fall behind 15-5, the Bears were not morning people.
Harlan County woke from its slumber as the second quarter arrived, picking up the intensity on both ends of the floor to turn the momentum with runs of 11-2 and 9-0 on the way to going up by three at halftime. The Bears controlled the second half, building a 14-point lead in the third quarter on the way to a 67-58 victory.
"All day yesterday, I told them would be one of, if not the, hardest playing teams we'll see all year," Harlan County coach Michael Jones said. "I told them if we didn't match that we'd be in trouble. We didn't get off the bus ready to play. They outplayed us the first quarter and beat us up. We matched their intensity in the second quarter and took it to another level. It was an all-around good effort by this bunch, at least for three quarters."
"That was a regional tournament type game and a game that will benefit both teams on down the road," added Wolfe County coach Robert Creech. "In a game like this, 3-pointers weren't the answer for us, and we were definitely cold. They started hitting some shots and that opened up some things for them, and we couldn't deal with that."
Freshman guard Trent Noah caught fire in the second half after missing five of six shots in the first half on the way to a 19-point performance to lead the 16-4 Bears. Senior guard Tyler Cole added 13 points.
Wolfe County (9-8) was led by senior guards Jaz Johnson, with 19 points, WIlgus Tolson, with 14, and Elijah Tolson, with 11.
Johnson and Wilgus Tolson each had two baskets in the opening quarter as Wolfe raced to an early 10-point lead.
Harlan County hit eight of its first 10 shots in the second quarter after picking up its intensity on the defensive end. Maddox Huff came off the bench to hit two shots in a 9-0 run late in the half to put the Bears up by three at the break.
"Maddox played huge. I love the way he plays defense, and he gives us another ball handler that we need against pressure," Jones said.
Junior guard Jackson Huff hit both of his shots in the third period, starting and ending a 13-0 run that put the Bears up 41-27 with two minutes left in the quarter. The Wolves fought back within 10 before Cole closed the period with a driving basket that extended the HCHS lead to 45-33.
Senior forward Josh Turner played well throughout the game and came up big in the final quarter after Wolfe fought back to within six. Turner grabbed four of his eight rebounds in the period, hit two shots and drew a couple of charges.
"Josh does all the little things you don't always see in the stats. He does them all and does them well," Jones said. "He took some big charges for us and battled the big kid (6-8 freshman Skylar Ritchie) on the boards."
Harlan County will return to action Thursday at home against Perry Central. Wolfe County plays host to Powell County later tonight.