Trojans, Wildcats to square off in 5-6 county finals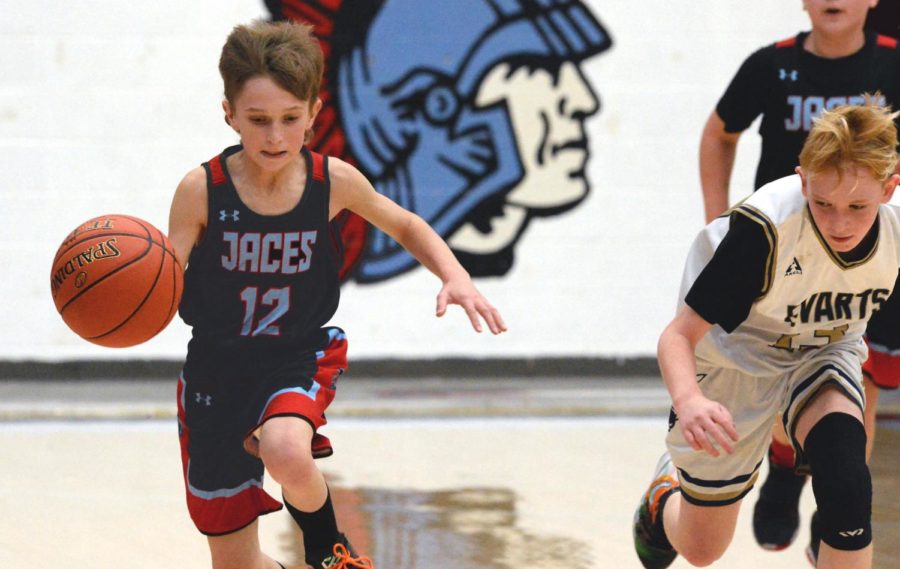 James A. Cawood and Rosspoint tied for the top seed in this year's fifth- and sixth-grade county tournament with identical 10-1 records. Both the Trojans and Wildcats rolled into Saturday's championship game with semifinal wins Tuesday.
Colton Delaney and Landon Brock each scored 12 points as the Trojans downed Evarts 36-26.
Kobe Noe led the Wildcats with 13 points.
Gunnar Johnson scored 12 points as Rosspoint defeated Green Hills 27-10.
Ethan Huff paced Green Hills with eight points.
Rosspoint and JACES will play on Saturday at noon at Harlan County High School. Green Hills will meet Evarts at 11 a.m. for third place.
———
James A. Cawood (36) — Landon Brock 12, Bryson Bryant 4, Colton Delaney 12, Tyhler Coots 8.
Evarts (26) — Brady Freeman 2, Brenton Bargo 6, Kobe Noe 13, Tanner Russell 1, Bradon Middleton 2, Cruz Galloway 2.
———
Rosspoint (27) — Gunnar Johnson 12, Brayden Morris 6, Cole Cornett 5, Rydge Lewis 2, Hudson Faulkner 2.
Green Hills (10) — Ethan Huff 8, Dalton Halcomb 1, David Halcomb 1.