Bell capitalizes on mistakes to defeat Green Dragons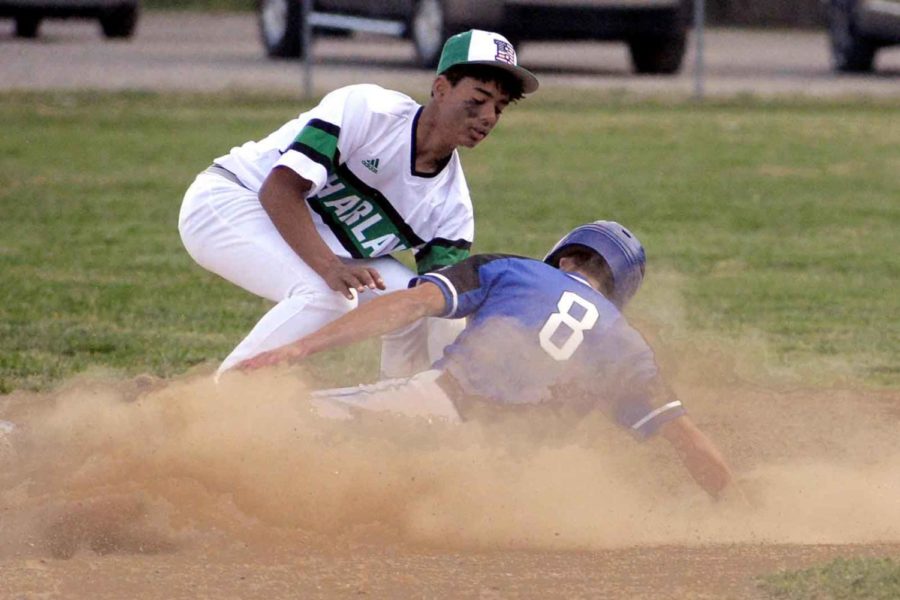 After battling to a 12-12 tie through six innings, the Harlan Green Dragons gave up six runs in the seventh inning in an 18-12 loss to visiting Bell County on Monday.
Two Harlan pitchers gave up 18 runs, but only three were earned due to 13 errors.
Daniel Thomas and Jackson Walters led the Bobcats on offense with two singles each.
Hayden Clark struck out eight and gave up 12 runs on seven hits over 51/3 innings on the mound. Cole Hoskins pitched one inning and was the pitcher of record when the Bobcats took the lead. Dalton Stepp recorded the final two outs.
Evan Browning started on the mound for the Dragons and gave up 10 runs (three earned) over 3 1/3 innings. Noah Lewis also eight unearned runs in 3 2/3 innings.
Jeremiah Mills led the Dragons at the plate with a triple. Jared Moore added a double. Evan Browning had two singles. Jaedyn Gist, Ethan Cornett and Shane Lindsey contributed one single each.
Bell County improved to 3-4 overall and 2-1 in district action. Harlan fell to 3-7 overall and 0-3 in district action.
The two teams play again tonight at Bell County.
———
Bell County 133 401 6 — 18. 6. 4
Harlan 332 202 0 — 12. 7. 13
Clark, Hoskins (6), Stepp (7) and Walters; Browning, Lewis (4) and Lewis, Gist (4). WP — Hoskins. LP – Lewis (1-0).
———
Harlan rolled to a 14-4 win Friday at East Ridge.
John Mark Bryson and Jared Moore each had a double and single to lead the Dragons. Evan Browning, Shane Lindsey and Donovan Montanaro had singles each. Jeremiah Mills added a double. Jaedyn Gist and Ethan Cornett each added singles.
Moore earned the win on the mound as he gave up two runs on four hits in three innings with two strikeouts and two walks. Noah Lewis allowed two runs on three hits in two innings with five strikeouts and two walks.
———
Harlan 432 41 — 14. 13. 2
East Ridge 110 02 — 4. 7. 2
Moore, Lewis (4) and Lewis, Gist (4); Robinette, Burdine (4) and Burdine, Robinette (4). WP — Moore (2-2). LP — Robinette.