Harlan All-Stars rout Leslie to earn berth in district competition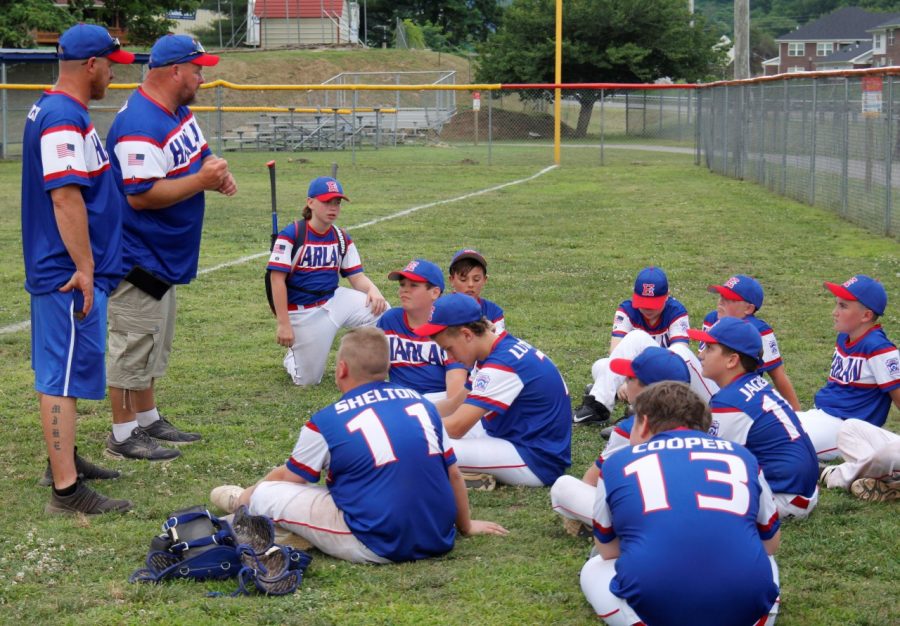 Their hopes of an Area 4 Tournament championship dashed a night earlier in a 13-2 loss to Hazard/Perry County, the Harlan All-Stars had to adjust their goals on the move Sunday in a showdown against visiting Leslie County for second place and a berth in next month's District 4 Tournament.
Harlan put together a flawless defensive effort and got a strong effort on the mound from Zach Boggs to win 18-4. Boggs struck out seven and walked only one in five-plus innings, giving up four runs on eight hits. Brock Brock struck out two and walked two as he recorded the final three outs after Boggs reached the pitch limit of 85.
"Zach had an excellent game," said Harlan All-Stars coach Brad Shelton, who went to the 11-year-old with Jesse Gilbert and Luke Luttrell both unable to pitch after throwing deep into games earlier in the tournament. "Our defense was also really good. I'm proud of this team."
Harlan also had a solid day on offense after being limited to two hits in the loss to Hazard.
"I didn't think we were aggressive enough yesterday," Shelton said. "We watched too many pitches against Hazard. We were more aggressive today."
Luttrell had two doubles and two singles to lead Harlan on offense. Grant Shelton added a double and two singles. Caiden Jackson had two singles. Cameron Brock added a double. Brayden Morris reached base five times on a single, three walks and a Leslie County error, scoring five times. Brody Brock also had a single.
Kendrick Joseph led Leslie County with a double and single. Zach Couch added a double. Isaiah Begley, Jeremiah Sparks, Jacob Rice, Mason Roark and Hagan Collins contributed singles.
Morris speed was on display in the first inning as he walked with two outs and scored by stealing third and home. Luttrell reached base after a strikeout on a wild pitch and scored on Shelton's double.
Brock Brock singled in the third inning and scored on an error. Morris singled and scored on Luttrell's double for a 4-1 lead.
Harlan blew the game open with seven runs in both the fifth and sixth innings after Joseph reached the pitch limit through four innings.
Five walks and RBI hits by Luttrell and Shelton pushed the Harlan lead to 11-2 midway through the fifth inning.
Five more walks, along with hits by Luttrell, Shelton and Jackson, produced another seven-run inning in the sixth.
Harlan will advance to the eight-team District 4 Tournament opening July 6 in Barbourville.
———
Harlan 202 077 — 18. 12. 0
Leslie County 010 111 — 4. 8. 9
Boggs, Brock (6) and Shelton; Joseph, Begley (5), Sparks (5), Couch (6), Whitehead (6) and Roark. WP — Boggs. LP — Joseph.