Dragons fall to Letcher despite 2-TD night from Brewer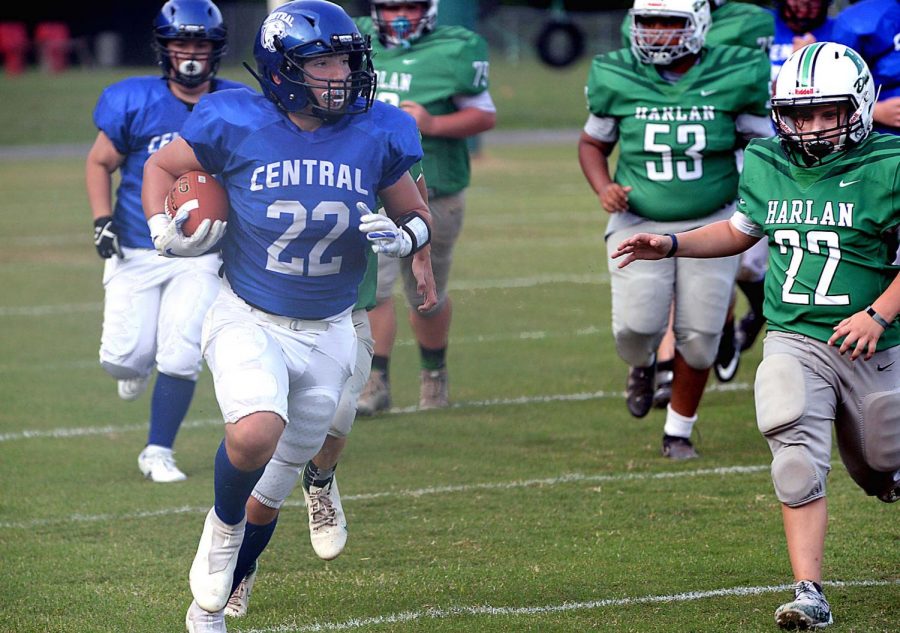 Eighth-grade quarterback Jake Brewer did his best to keep the Harlan Green Dragons alive, directing a pair of touchdown drives in the second half, but it wasn't quite enough as visiting Letcher Central claimed a 24-12 win Tuesday in middle school football action.
Running back Garrett Howard put the Cougars on the board with 21 seconds left in the opening quarter as he bulled his way into the end zone from the 8 after covering 38 yards three plays earlier. Mason Stephens added a 12-yard run in Letcher's second possession. Ryder Day added the two-point conversion for an 8-0 lead.
Letcher struck quickly in the second quarter as Colton Stidham went 42 yards and Day ran the final 28 for another score. Stidham went in for the two-point conversion at the 1:13 mark of the first half.
Brewer had six of eight carries in a 48-yard drive in the third quarter, racing around left end on fourth-and-two for the touchdown. Howard dropped Brewer on the two-point attempt as Harlan pulled within 10 with 2:34 left in the period.
Stephens found Stidham for a 68-yard touchdown on a fourth-and-12 play to open the final period. Howard went in for two points and a 24-6 lead.
Brewer and Donald Sharp were the workhorses for the Dragons in a 13-play drive that ended when Brewer zig-zagged through the Letcher defense in a 27-yard run with 1:09 left. Howard stopped Sharp on the two-point attempt.
Harlan (0-2) will return to action on Sept. 2 at Middlesboro.