Dragons prepare for Sayre squad led by former NFL quarterback
Pennington's son is a standout quarterback headed for Marshall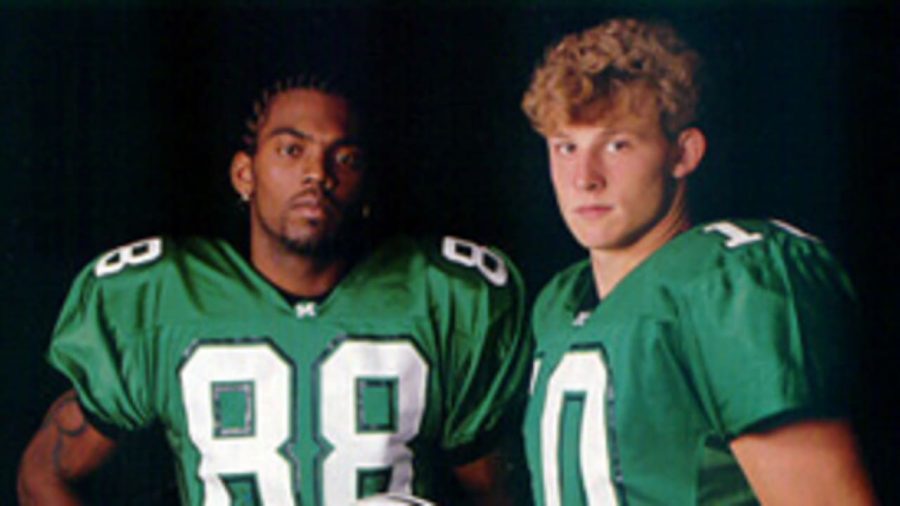 One week after facing one of the state's top 2A teams, the Harlan Green Dragons will see if they fare better against one of the state's top Class A teams as they travel to Lexington on Friday to take on Sayre.
The 2-2 Dragons fell 44-6 last week at home against Middlesboro, the sixth-ranked team in the state in 2A. Sayre is ranked fourth in the state in Class A, according to the RPI system, with a perfect 4-0 mark that includes victories over Eminence (35-6), Fort Knox (56-6), Frankfort (32-24) and Dayton (42-8). The Spartans are led by coach Chad Pennington, a star quarterback at Marshall who went on to play 11 seasons in the NFL with the New York Jets and Miami Dolphins from 2000 to 2010. His son, Cole, is a senior quarterback who completed 44 of 66 passes for 577 yards and five touchdowns through the first three games. Pennington has committed to play at his father's alma mater.
"He's got a big arm and is really poised back there," Harlan coach Eric Perry said. "He doesn't have tremendous speed, but he's definitely going to be a good college quarterback."
The Dragons struggled to pressure Middlesboro quarterback Cayden Grigsby last week, a problem Perry hopes to remedy this Friday.
"It's easy to say blitz everybody, but you still have to cover and you leave people in man coverage," Perry said. "We have to pick and choose when we do that, but we hope to get more pressure."
Senior wide receivers Jackson Marshall and Dant Bowling lead the team in receptions with 10 and nine, respectively, through the first three games. Caleb Kern, also a senior, has rushed for a team-high 288 yards.
"They can throw it and run it. It seems like they are about 50-50," Perry said. "They aren't as big and powerful up front as what we saw last week, but they have speed. It's going to be another tough test for us."
Marshall leads the team in 15 tackles, followed by Kern with 12. Pennington has a team-high three interceptions.
The Dragons lost senior lineman Jon Lewis to an injury on last week's opening play due to a knee injury. Starting quarterback Cade Middleton went out late in the first half with a hip injury, then backup Darius Akal went out in the second half with an ankle injury. Donovan Montanaro, normally the second-string HHS quarterback, was sick this week and unable to play. Perry said both Lewis and Middleton are considered "questionable" to play this week, while Akal and wide receiver Evan Browning are "probable." He said Montanaro was back in practice this week.