Lady Bears end losing streak with four-set victory at Harlan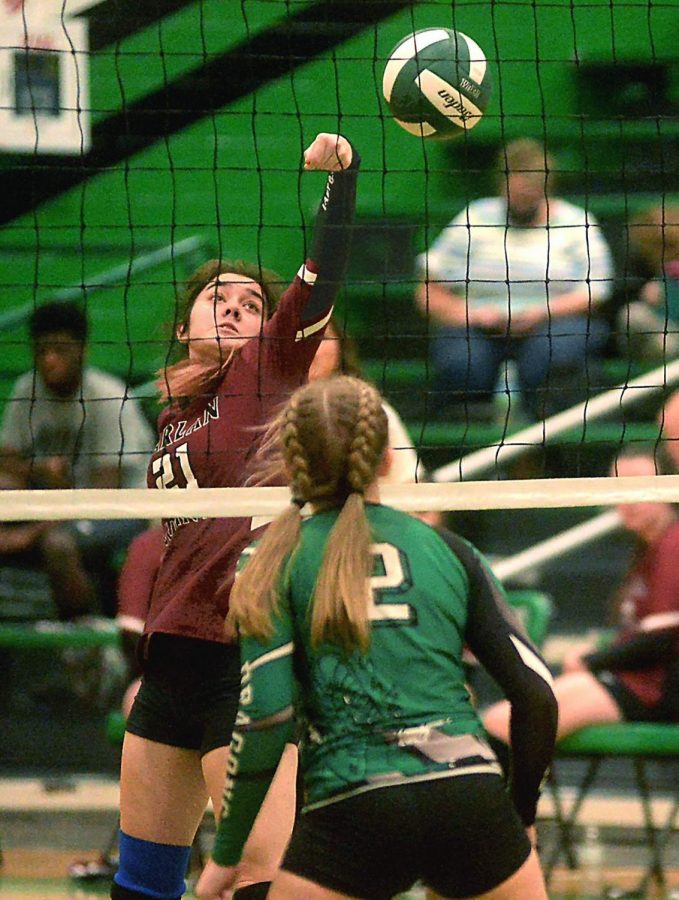 Harlan County stayed alive for a share of the 52nd District's top seed with a 25-23, 25-19, 22-25, 25-16 win Tuesday at Harlan.
The Lady Bears had lost seven straight, three due to forfeits because of a two-week break because of covid, going into the match at Harlan and were still without two of their top players (Destiny Cornett and Kalista Dunn) but managed to earn their second win over Harlan this season and improved to 6-11 overall and 4-1 in district action. The Lady Bears could find a tie for the top seed by knocking off visiting Bell County on Thursday.
Chloe Shelton led Harlan County on Tuesday with 29 assists and two kills. Lindsey Browning had 15 kills, along with three service aces and one dig. Lindsay Hall added eight aces, eight kills and two digs. Lily Caballero had seven kills, six digs and three aces. Serenity Whitehead contributed six kills, three digs and two aces. Ashton Evans added six aces, one kill and one dig. Kamryn Hoiska had one ace.
Marissa Marlowe led Harlan with five service aces, four kills, three blocks and one dig. Emma Owens had four digs, one ace, one kill and two assists. Annie Hoskins added one ace and six kills. Kendyll Blanton contributed four kills, one ace and two digs. Tess Bryson had three digs. Ella Farley added two digs. Mallory McNiel had one ace, one dig and one kill. Carley Thomas added two digs and one kill. Campbell Nunez had three assists.
Harlan, which fell to 7-7 overall and 2-4 in district acton, will close its regular season schedule on Tuesday at home against Lynn Camp.
———
Harlan County won 21-17, 21-18 in junior varsity action.
Kylee Hoiska led HCHS in the first set with seven service points, two aces and five assists.
Ashton Evans had four kills and four digs in the second set. Kylee Moyers added six kills and two aces. Lesleigh Brown had five digs and two aces. Brooklyn Wood added five service points. Emilee Eldridge had two kills.