Bell clinches district's top seed with win at HCHS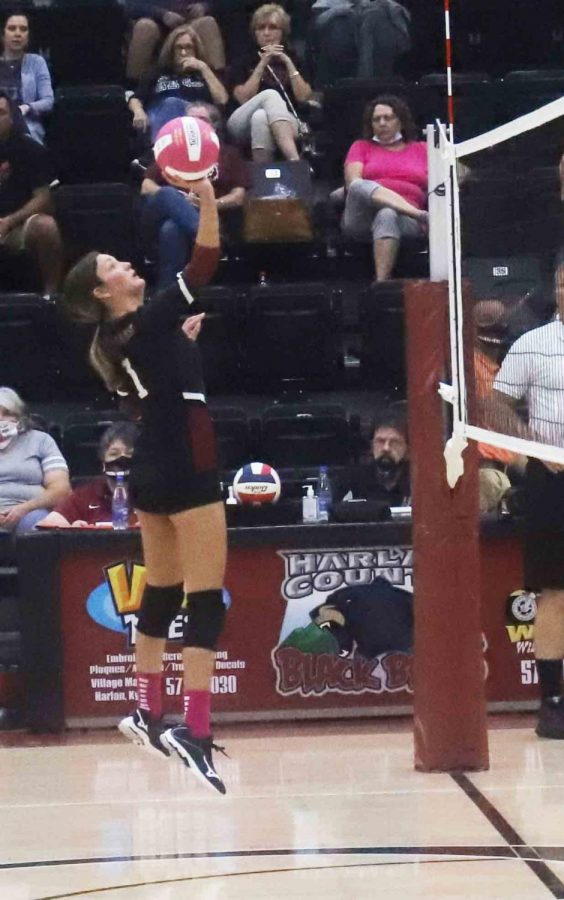 Bell County locked up the 52nd District's top seed Thursday with a 25-21, 25-14, 25-17 win Thursday at Harlan County to complete a perfect 6-0 mark against district competition.
Gracie Jo Wilder, a 6-foot sophomore who is also a basketball standout, was the difference as she dominated all three sets. No statistics were submitted on the Lady Cats, but the Bell attack ran through Wilder as she recorded numerous kills to thwart each HCHS rally.
Chloe Shelton led the Lady Bears with 12 assists, one dig and one kill. Serenity Whitehead had six kills, two assists and one service ace. Lindsey Browning had four kills and three aces. Lily Caballero added three kills and two digs. Lindsay Hall contributed two kills, one ace and one dig. Ashton Evans had two kills. The Lady Bears again played without Destiny Cornett and Kalista Dunn
The Lady Cats improved to 16-5 overall.
Harlan County fell to 6-12 overall and will be the second seed in the upcoming district tournament with a 4-2 record. The Lady Bears will travel to Corbin on Tuesday.