Harlan, HCHS suffer volleyball losses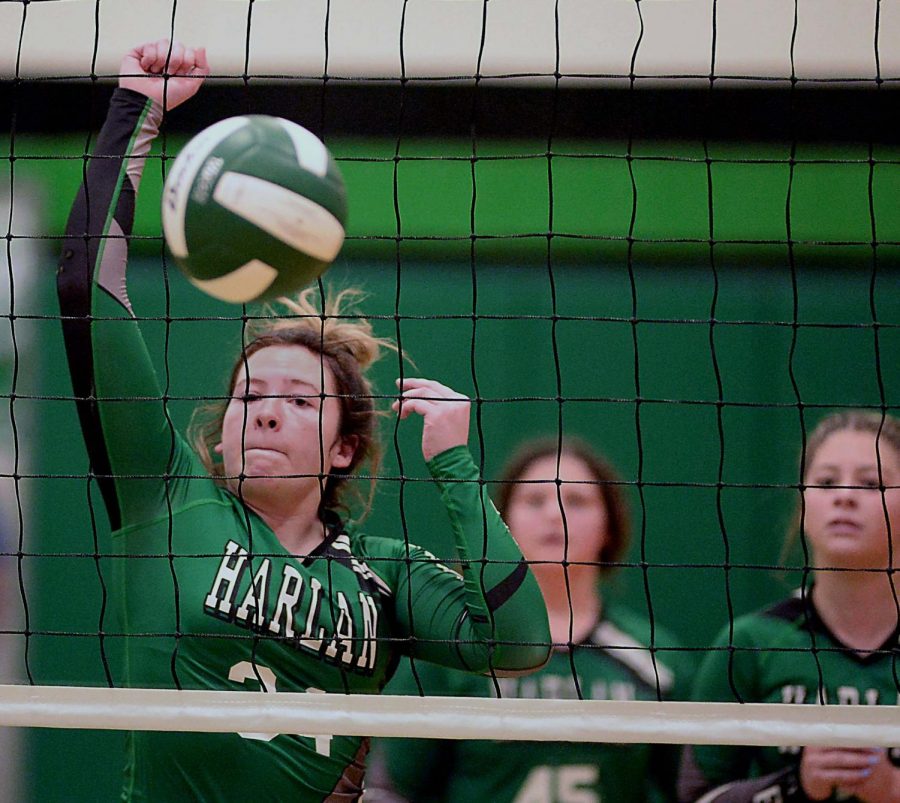 Harlan closed its regular season schedule with a 7-8 record after falling 25-16, 25-23, 22-25, 25-21 to visiting Lynn Camp on Tuesday.
Harlan County fell 25-12, 25-9 at Corbin on Tuesday. The 6-13 Lady Bears will return to action Monday at home against Perry Central and will close the regular season on Oct. 14 at Williamsburg.
Carley Thomas led Harlan with six service aces, three digs, three assists and two kills. Emma Owens added four digs and three assists. Marissa Marlowe had four assists, with one ace and one block.
Kalista Dunn paced HCHS against Corbin with three aces, four digs and three kills. Chloe Shelton had two kills, two assists and one dig. Destiny Cornett had three assists and one kill.
Both teams will play in the 52nd District Tournament, opening on Oct. 18 at Harlan High School. Top-seeded Bell County will play Middlesboro at 5:30. Harlan County will take on Harlan at 7:30. The championship game is set for Oct. 19 at 6 p.m.