Jackets knock off Harlan County in freshman regional semifinals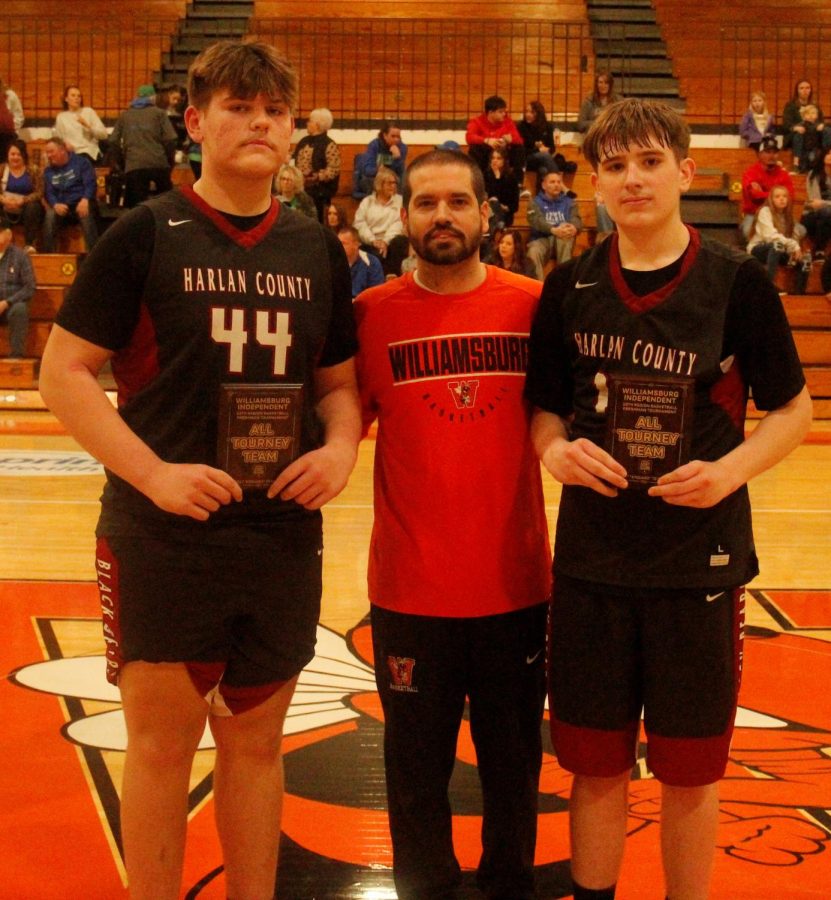 The Harlan County freshman team fell one game short of the regional finals as tournament host Williamsburg rallied in the second half for a 35-29 win Saturday in the semifinals.
Evan Ellis and Cooper Prewitt scored nine points each to lead the Yellow Jackets.
Brody Napier paced the Bears, who finished the season at 5-2, with 10 points. Jaycee Carter added eight.
North Laurel defeated Clay County in the second semifinal and then downed Williamsburg in the championship game to capture the 13th Region Freshman Tournament title.
———
Williamsburg (35) — Henry Bowling 2, Evan Ellis 9, Cooper Prewitt 9, Conner Saylor 4, Chaseton Potter 4, Andrew Brown 5, Jayden Crawford 2.
Harlan County (29) — Jaycee Carter 8, Hunter Napier 4, Ethan Simpson 5, Brody Napier 10, Blake Hensley 2.