Back in Clover Fork, Hicks leads basketball camp
(Editor's note: This story originally ran on May 26, 2019)
From state championship showdowns in Rupp Arena to the McDonald's All-American Game in Chicago, Billy Hicks has scaled the heights of high school basketball in Kentucky. Over 1,000 wins and two state titles put him at the top of the all-time greats in a state known for its basketball.
But at every stop in a Hall of Fame career that took him from Evarts to Harlan to Corbin to Scott County, Hicks would often return in his mind to Ages Bottom where he grew up in the late 50s and throughout the 60s.
He went back for real on Saturday to lead the Evarts Basketball Camp where he worked with Clover Fork boys and girls in grades 3-8, teaching them the fundamentals he learned when he was growing up in Clover Fork before his graduation from Evarts High School in 1970 as one of the best to ever play there.
Hicks' fame as a player was eventually surpassed, however, by his work in coaching with 1,013 victories, including 33 in state tournament competition. He recently announced his retirement from coaching after leading Scott County to a state runner-up finish last March.
He agreed to return to Clover Fork for the basketball camp after receiving a call from Evarts coach John Middleton.
"One thing I've always told our players is you have to use your success to help others," Hicks said. "When John asked me to come up here and do this, I told him I wouldn't take any money but I'd like to help. I believe if you use your success to help others then success will continue to follow you. If I can come up here and help one kid it's worth it."
"It says a lot about coach Hicks that he would take time out of his retirement to come back and work with the kids of Harlan County," Middleton said. "Both myself and the kids are thankful for the opportunity to learn from a great coach and better person."
Hicks spent much of his team during the four camp sessions on ball-handling drills, noting that fundamentals were always at the core of his program's success through the years.
"The fundamentals has always been the backbone of any success my teams have had, right up to the end," Hicks said. "We never got away from fundamentals — ball handling, shooting and passing. As we got better players, we got to the point where no one could press us. Teams would play man-to-man against everyone else, but would play zone against us because we got so good at passing. You never get away from that, and you have to teach it early. There are learning stages in academics and sports. There are certain things have to be learned early or it's tough to learn it the right way. They call it critical periods in academics, but there are also critical periods in sports."
Hicks plans to spend some time with former players who are coaching during the upcoming season, his first away from basketball since a one-year break he had in 1980 while working in the coal industry.
"Tommy Ward once showed me a big list of things he wanted to do when he retired and told me he'd start doing them once he finds the time," Hicks said. "Betsy and I have been pretty busy traveling this spring. I've enjoyed it so far. I have so many former players coaching that I can stay busy. I can hop in a car and run down to Eastern and see what A.W. (Hamilton) is doing and get excited about that. I have Tony (Pietrowski) at Corbin and Jim Bob (Hicks) at Shelby Valley. I have enough to keep me busy, plus Betsy likes to travel. I guess it hasn't sunk in yet. I haven't had time to think about it."
Hicks said he planned to make a left on KY 38 on his way home and take a drive around Ages, noting he hadn't been back to Harlan County in several years, except for funerals.
"Long before it became a fad to say, when you were growing up in Ages the village raised you," Hicks said. "That's where you learned to play ball and fish, and the schools were great. Any success I had academically was formed in those first seven years at Ages. I had some of the best teachers in the world there. We walked home to eat lunch every day, unless the weather was bad then we went to Fannie Henson's grocery and had a bowl of chili or soup.
"I don't know if you could create that type of environment again. (Former Clover Fork Clinic administrator) Britt Lewis refers to it as Camelot. He's not too far off. It was a great place to grow up. Everybody in the Ages/Brookside community looked out for you. The whole community believed in each other and trusted each other. It was a great place to grow up. The drive here today brought back a lot of memories."
———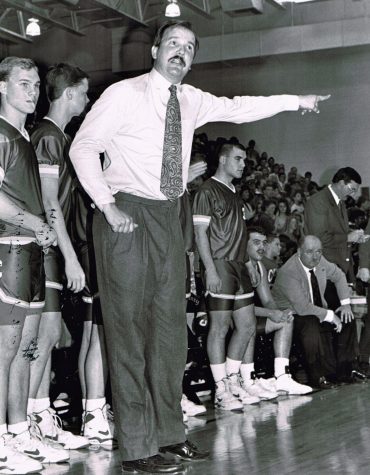 (Editor's note: This story originally ran on July 9, 2016)
When I think of the summer of 1979, there isn't much that comes to mind that doesn't make me feel good now.
Unlike today, most of the music on the radio was good, and I didn't even need a 70s station on XM to find a song I could understand.
The Margie Grand was still open, and I didn't need four choices in hopes of finding one good movie.
Much like today, I'm happy to say, the Baltimore Orioles were in first place. Whether this year's Orioles will end the season in the World Series is yet to be determined, but it was a lot of fun that summer to watch the Orioles run away with the American League East.
Starting in the summer of 79, I could find songs on my own car radio and drive myself to the movies since that was the year I turned 16, and with the help of my dad and Basil Mills passed my drivers test in June of that year.
Much of that summer was spent in Ages, where I had my first job helping at my grandfather's grocery store. There wasn't actually a lot of work involved with my grandfather around to run the show, but I did learn a little bit about responsibility and how to deal with people.
The most fascinating person I met that summer turned out to be one of the most famous basketball coaches in Kentucky high school history, a memory that came back to me in the last couple of weeks with the news that Billy Hicks was being inducted into the Kentucky High School Basketball Hall of Fame.
Billy was already a legend in Clover Fork when we had our first discussion about basketball while he was taking a break from playing tennis with a soft drink at Henson Grocery, conveniently located across the street from Ages Elementary School in the days when you could find a competitive game of basketball or tennis at courts behind the school.
Like his family, and mine, Billy had attended Ages through grade school and then moved on to Evarts High School. Billy was one of the best to ever play basketball at Evarts High School, and then went on to play college basketball at Wofford.
The Hicks family was well known and respected in the area. Billy's brother, Hershel, was also a standout athlete at Evarts, but was best known in later years for his skills on the softball field, eventually earning induction in the state's softball hall of fame.
By the time I met Billy, he had returned to his alma mater and was in the process of leading the Wildcats through some of the best times in the program's history. I was in high school at that time and a classmate of Phil Cox, who Billy had coached at Loyall in middle school and was then two years away from being named Kentucky's Mr. Basketball. By the time he left Evarts in 1983, Billy had led the Wildcats to an unlikely 52nd District title with upsets of strong Cumberland and Cawood teams. Evarts knocked off Oneida Baptist in the first round of the 13th Region Tournament before falling to Middlesboro in the semifinals. Middlesboro edged Cawood in overtime the next night to win the regional championship.
As it turned out, Evarts never got that close again to a regional title again and never won another game in the regional tournament. It was interesting to me that most of Evarts' success in basketball through the years came when a member of the Hicks family played an important role.
The Wildcats won their first district title in 1963 when Billy's brother, Robert, was a player for Charlie Hunter's team. That team also won the school's first regional tournament game before losing to Clay County in the semifinals.
Billy Hicks coached the Wildcats to their second district title in 1983 and their last trip to the regional semifinals, 13 years after Billy was a star on the 1970 Evarts team led by Doyle Troutman that was second in the district an also made it to the regional semifinals before losing to Knox Central
It was Jim Bob Hicks, Robert's son and Billy's nephew, who hit the game-clinching shot when Evarts won its last district title in 1988 by upsetting Cumberland in the district finals at Cawood, when David Parks, Billy's former assistant, was the head coach.
By that time, Billy was already building the Corbin basketball program into a powerhouse after a successful three-year run at Harlan that ended in 1986. Billy took the Hounds to the state tournament in 1991 with a star freshman guard named Tony Pietrowski playing a key role. Pietrowski has won several regional titles as the current Corbin coach, eventually taking over the program after Billy left for Scott County.
In his years in Scott County, Billy has gone from a very good 13th Region coach to a legend, leading the Cardinals to a pair of state titles and three state runner-up finishes while establishing himself as one of the greatest coaches in state history.
In the early years of my sports writing career, I had the good fortune to cover Harlan County basketball when Hicks, Mike Jones and Ralph Roberts were all head coaches in Harlan County. You can find all three of those names on the list of the state's most winningest coaches, and I learned a lot about basketball and how much hard work pays off by watching Hicks and Jones closely through the years
I was able to talk briefly to Billy before his mother's funeral a couple of weeks back in Harlan, and even then he was ready to discuss basketball, mentioning the game Harlan County High School played against Scott County in the KBA state tournament in Lexington just a couple of weeks earlier. He told me was curious about who Cameron Carmical, Harlan County's star point guard, was the previous summer when the Bears upset Scott County. He soon discovered that Carmical was the grandson of Perky Bryant, another former Evarts star.
That connection, knowing Billy, probably made the loss just a little easier to take, but Billy's teams don't lose very often and Scott County gained revenge this summer, knocking HCHS out in the quarterfinals, despite strong games from Carmical and Treyce Spurlock, whose stepgrandfather, Greg Coldiron, was a star Harlan County athlete from the 1970s at Cawood and then coached for many years, leading Powell County to the state tournament.
Billy spent some time talking to Coldiron before the summer game, just as he did current HCHS coach Michael Jones, a star on the Harlan team in 1993 that beat Hicks' Corbin team in the regional finals. Hicks and Michael's dad battled for years in the 13th Region and eventually helped end Clay County and coach Bobby Keith's domination of the region, even though Keith still won his share of titles until his final retirement in 1999.
It's clear now that Billy was ahead of his time almost 40 years ago when he installed a fast-paced running offensive style and non-stop pressure man-to-man defense. Billy started winning games as a coach in the late 1970s and never stopped, and his 910 victories going into the 2016-2017 season place him at the top of all the coaches in Kentucky high school history.
Whenever Billy's name was mentioned in stories around the state through his successes over the years, he was often identified as an Evarts graduate or a native of Harlan County or Ages. At least in my mind, Billy helped make Ages a cool place to be from, and it seemed to me he was proud of all those connections to home.
Harlan Countians, I know, feel the same way about Billy Hicks.