Bell reels off 15 straight in opening quarter to knock off Harlan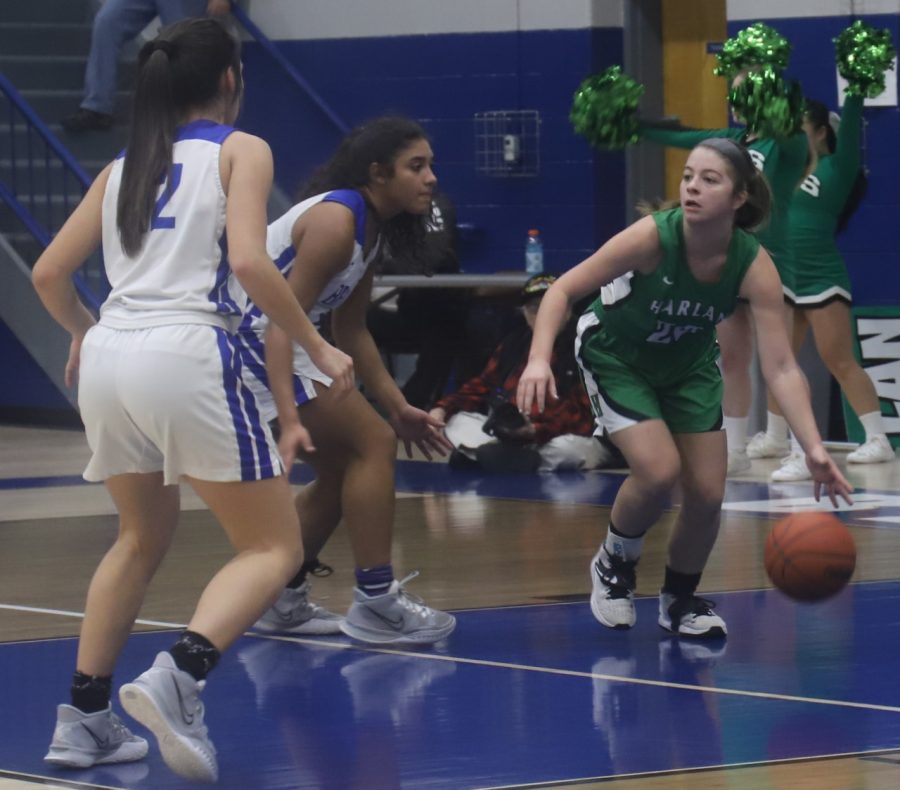 LOG MOUNTAIN — Locked in a 6-6 tie midway through the first quarter on Monday, the Bell County Lady Cats took control with a 15-0 run and was never in trouble after that on the way to an 81-46 victory over Harlan in the opening game of the 52nd District Tournament at Bell County High School.
"We had to work through some jitters early on. We finally settled down and started creating some turnovers and getting out in transition and doing some things," said Bell County coach David Teague.
Sophomore forward Gracie Jo Wilder scored 19 points to lead the 23-7 Lady Cats, who have won the last two 52nd District titles and will meet Harlan County on Thursday at 7 in this year's finals. Sophomore guard Nadine Johnson added 15 points and senior center Neveah Kerns added 11.
Freshman forward Kylie Noe scored 19 for the 9-18 Lady Dragons, who suffered their fourth straight first-round exit. Freshman guard Aymanni Wynn added 12 points.
Ashtyn Myers started the 15-0 run with a 3-pointer, then Johnson and Wilder each scored in transition as Harlan turned the ball over seven times in the opening period to help Bell build a 25-8 lead. Bell hit only four of 13 shots in the second quarter but was able to built an 18-point halftime lead at 38-20.
Noe carried the Harlan offense in the third quarter with three of five Lady Dragon baskets. Kerns hit three of three shots to lead Bell as the lead grew to 59-30.
Bell started a running clock with 70 seconds left on two Kamdyn Hoskins free throws. Wynn and Noe combined to hit five of five shots to lead Harlan in the final period. Lauren McGeorge and Wilder each had two baskets for Bell.