Blakley, Dixon team on no-hitter as Bears earn first win of season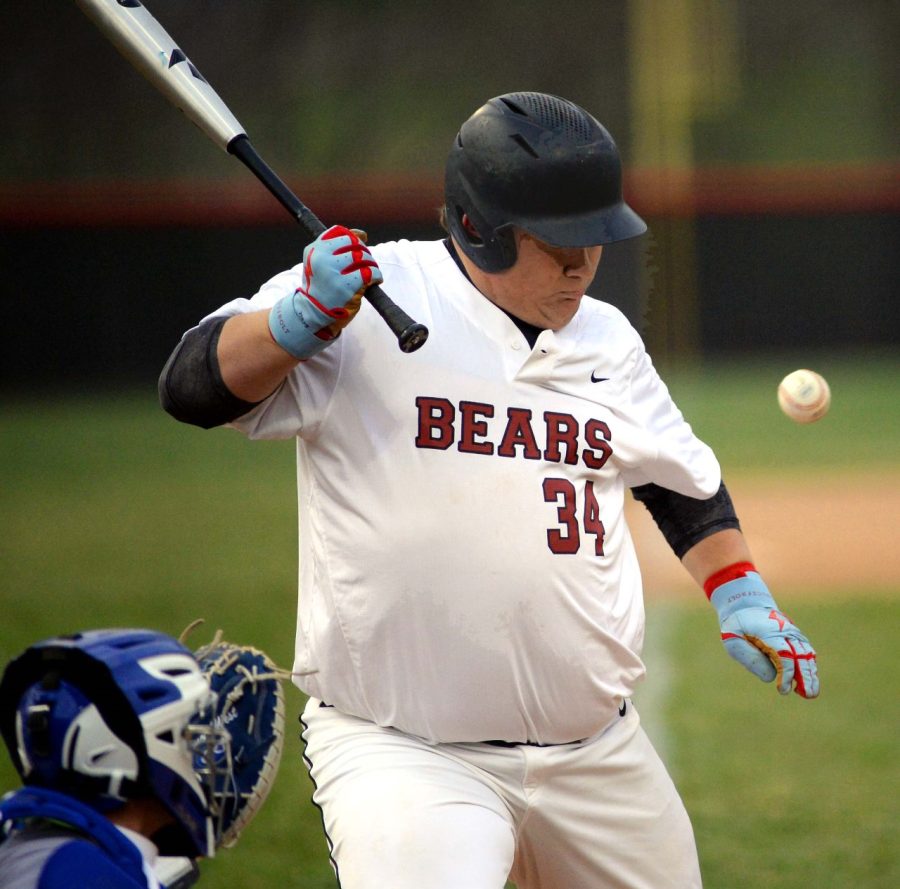 One night after watching a six-run lead slip away in a walkoff loss at Letcher Central, the Harlan County Black Bears finished off their first win of the season Tuesday in dominating fashion.
Brayden Blakley and Karsten Dixon teamed on a no-hitter and the Black Bears scored in five of six innings on the way to a 10-0 victory over visiting Barbourville.
"We have been trying to get over the hump, and tonight the boys played well," said first-year Harlan County coach Scotty Bailey. "We played well from start to finish. It was nice to get the win."
Blakey struck out six and walked five in four innings. Dixon fanned four and walked one in two innings.
"Brayden threw right at 70 pitches on two days rest and pitched well. He is starting to locate better," Bailey said. "Karsten pitched well also. They both threw strikes."
Tristan Cooper led the HCHS offense with a double and single for two RBI. Will Cassim, Jonah Swanner and Blakley added one single each. Swanner scored three runs and reached base in all four plate appearances from the top of the order.
"We're starting to see the ball better," Bailey said. "Swanner did what he's supposed to do as a leadoff hitter. Blakley is looking good as the two hitter. Will and Tristan are both seeing the ball well also, and Nate (Shepherd) executed on a bunt. I'm stressing the small things to them, and they are starting to pick up on them."
Swanner ignited the HCHS offense in the opening inning as he walked, stole second and scored after two wild pitches. Blakley followed with a single and also scored on a wild pitch.
Aiden Craig and Isaac Kelly walked in the second inning and both scored. Alex Creech brought in Craig with a sacrifice fly, Pinch-runner Samuel Henson scored on Swanner's single for a 4-0 lead.
Cassim was hit by a pitch to open the third inning and scored when Cooper singled. Cooper scored the sixth run on an errant throw home.
Cassim lined a two-run single in the fourth inning to bring home Swanner and Braydon Burton. Cooper followed with an RBI double for a 9-0 lead.
Swanner scored the game-ending run after walking to open the sixth inning and coming home when Cassim was safe on an error.
The 1-5 Bears play at Whitley County on Friday.
———
Barbourvile 000 000 — 0. 0. 4
Harlan County 222 301 — 10. 5. 2
Collins, Lundy (2), Warren (5) and West; Blakley and Kelly. WP — Blakley (1-0). LP — Collins.
———
The host Knott Central Patriots pulled away with two runs in the fifth inning and three in the sixth to down visiting Harlan 8-4 on Tuesday in Hindman.
Luke Sorrells drove in three runs with a double and single to lead the Patriots.
Kizer Turner allowed two runs on two hits in four innings to claim the win. Ethan Gayheart allowed two run son one hit in three innings to earn the save.
Jaedyn Gist and Noah Lewis each had doubles for the Dragons. Donovan Montanaro added a single.
Dawson Irvin suffered the loss as he allowed five runs (one earned) pn two hits in 4 1/3 innings. Ev an Browning allowed three runs on three hits in 1 1/3 innings. Jared Moore recorded the final out with a strikeout.
The 1-2 Dragons travel to Cumberland Gap, Tenn., on Friday
———
Harlan 001 010 2 — 4 3. 6
Knott Central 300 023 x — 8. 5. 0
Irvin, Browning (5), Moore (6) and Lewis; Turner, Gayheart (5) and Delph. WP — Turner. LP — Irvin (0-1). Sv — Gayheart.