Lady Bears run district mark to 2-0 by coasting past Bell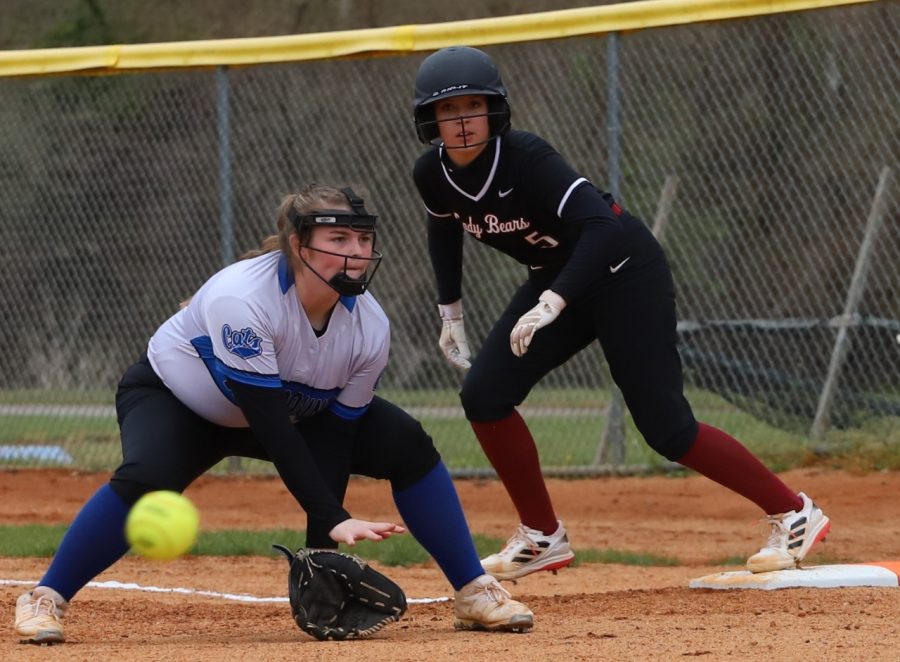 LOG MOUNTAIN — Much like their last game, a 17-4 win over visiting Harlan on Thursday, the Harlan County offense needed one trip through the order to come alive on Monday at Bell County.
Harlan County broke a scoreless tied with a three-run third inning, then added four in the fourth inning and five in the sixth to claim a 12-1 six-inning win over the Lady Cats. HCHS collected 10 hits in the win, led by sophomore second baseman Jenna Wilson with a triple and two singles and three runs scored in three at bats. Jade Burton added a double and single with two RBI. Halanah Shepherd contributed a double. Riley Maggard, Brittleigh Estep, Halle Raleigh and Lesleigh Brown added one single each.
"We didn't expect for us to be hitting this well this early," Harlan County coach Shelby Burton said. "We thought they had the potential, but we have so much youth that we knew it would take a while."
It was the second district win in as many games for the Lady Bears.
"We knew when the season started that our focus would be on district games and this is the game of the week for us even though we're going to Letcher Central for a tournament to play three games. This is the one that mattered," Burton said.
Madison Blair allowed only one unearned run on three hits to earn the win in the circle. She struck out eight and walked three.
"Maddie really brought it tonight. Her placement was on point. She threw it very well," Burton said.
Blair also had plenty of support on defense as HCHS didn't have an error until making two in the final inning. 
"You're seeing these young kids become more comfortable," Burton said. "I think the movements we've made in our defense have paid off."
Mataya Ausmus, the Bell pitcher, had two of her team's three hits and scored the only run. Kayleigh Taylor also added a single.
Brown walked to start the third inning for the Lady Bears. Wilson and Maggard followed with hits for the game's first run. Another run scored on a wild pitch and Burton followed with an RBI double.
Raleigh and Brown singled and Blair walked to load the bases in the fourth inning. Wilson brought in two runs with a hit, and two more runs scored on errors for a 7-0 lead.
Wilson opened the five-run sixth inning by rocketing a triple to the fence in center. Maggard reached on an error to bring in Wilson. Shepherd brought in a run with a double and Burton added an RBI single.
The 5-11 Lady Bears open play in the Wizard of Ozz Classic on Thursday at Letcher Central High School. The 3-7 Lady Cats travel to Red Bird on Thursday.
———
Harlan County 003 405 — 12. 10. 2
Bell County 000 001 —   1.   3. 6
Blair and Burton; Ausmus and Napier. WP — Blair (4-8). LP — Ausmus.