Jackets pull away late for district win at Harlan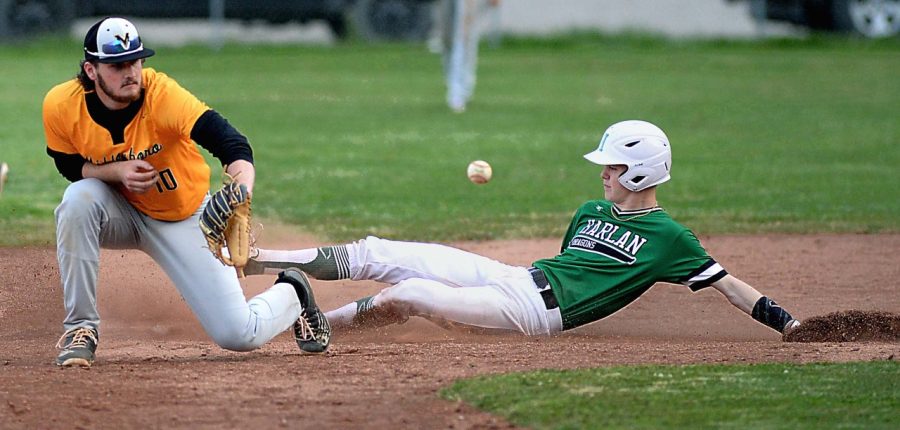 Middlesboro's Tyler Harris and Harlan's Dawson Irvin were locked in a pitchers' duel through six innings Wednesday in a district showdown before the Jackets pulled away with three runs in the final inning for a 5-2 win.
"We fought the whole game and came up a little short today. No excuses. Harris kept us off balance at the plate. They played solid defense the whole game," Harlan coach Lee Freyer said. "Dawson Irvin had another good outing for us — it was 2-1 them in the seventh with two outs and they end up putting a three-spot on us. I still see improvement in different aspects every time we step on the diamond."
Harris struck out 14 and walked two while giving up only one unearned run. Irvin struck out seven and walked eight while allowing five runs (three earned) on five hits over 6 2/3 innings. Noah Lewis recorded the final out when Irvin reached the pitch limit.
Yousiff Nabat led the Jackets on offense with two singles and an RBI. Harris, Lane Bayless and Warren Vaught added singles.
Evan Browning had both of Harlan's hits in the game with two singles.
Middlesboro's Case Bayless scored the game's first run when he walked in the third inning and came home on Kameron Wilson's ground out.
Harris was safe on an error in the fourth inning and scored on Nabat's hit.
The Dragons scored their only run in the fourth inning as Jaedyn Gist reached base on an error, then stole second and third before coming home on a balk.
Middlesboro took control with three runs in the seventh inning. Harris drove in one run with a hit. Another run scored on an error and the final run came in on a wild pitch.
Harlan (8-9 overall, 2-2 district) will play host to Knox Central on Thursday. Middlesboro (10-5 overall, 3-1 district) will be at home on Thursday against Pineville.
———
Middlesboro 001 100 3 — 5. 5. 1
Harlan 000 100 0 — 1. 2. 3
Harris and Hale; Irvin, Lewis (7) and Lewis. WP — Harris. LP — Irvin (2-3).