Luttrell adds HCHS quarterback to Union roster
Much like when he arrived in 1984 to help start the Union College football program as a standout linebacker from Harlan, John Luttrell is starting over, this time as the first-year coach of a team that fell to 0-11 last season and has nowhere to go but up.
Luttrell had plenty of eastern Kentucky help around him in his playing days. He's working on bringing in some mountain players now that he's the head coach, making a stop in Harlan on Wednesday to sign Harlan County High School quarterback Jacob Wilson.
During Luttrell's time as a player, the Union roster included him, as well as Greg Thomas and Tim Thomas, of Harlan; Doug Collins, Tim Miniard, Jeff Langford, Brian Langford and Eric Bowling, of Cawood; and Ronnie Gross, of Evarts.
"I told the president when I took this job I'd build this roster on Kentucky kids," Luttrell said. "We had 27 Kentucky kids last year, and we need to have 75 to 80 on our roster. We need to have a big representation of mountain kids.
Luttrell says he is off to a good start in recruiting players from eastern Kentucky as part of an 85-man freshman class to this point, but Wilson is the first player to sign from Harlan County. Luttrell has already seen many changes in his roster since taking over as head coach.
"My background has always been based on hard work and discipline," said Luttrell, who had a long and distinguished career in the Army in addition to coaching high school football at Cawood and Harlan. "Sadly, I've had to dismiss some kids because they missed meetings or didn't go to class. I had to get the point across that this isn't tolerated. On time is five minutes early. By the end, they really started getting it, which is why I hated we didn't get to finish the semester (due to the coronavirus pandemic). We'll be a little behind, but I feel good about the kind of kids we've recruited."
Wilson does have an advantage over the other Union recruits because he played for Luttrell as a freshman at Harlan. He started at outside linebacker while also seeing some action at receiver at quarterback.
"I saw his competitiveness at a young age and watched him grow, and he got out to HC and kind of came into his own and blossomed as a leader. It was a no-brainer for me," Luttrell said. "Jake has God-given talent, but he has the other things to go with it, including work ethic and drive. He will do whatever it takes to get where he needs to be. That's what we need. Competition breeds success, and we need guys who are willing to compete. Jake won't be gun shy. He will come in and compete, no matter who is out there. He has a little swag to him, and that's a good thing, especially at that position."
"I like the small college feel of Union, and I think coach Luttrell has a good plan to rebuild the program, and I want to be part of it," Wilson said. "I felt the most comfortable with coach Luttrell since I played for him before."
Wilson sat out his sophomore football season at Harlan but returned to the game when he arrived at Harlan County High School before his junior season, eventually winning the starting job in summer camp. The Bears started slow but got hot at the right time and won the District 8 title of 5A and then defeated South Laurel in the playoffs before falling in the second round. Wilson suffered a season-ending knee injury against Letcher Central but completed 12 of 25 passes for 165 yards.
Wilson stayed healthy as a senior, completing 38 of 72 passes for 583 yards and five touchdowns as the Bears finished 8-4 and defeated Clay County in the 4A playoffs before falling to Johnson Central in the district finals. Wilson was a four-year starter in basketball and helped lead the Black Bears to a district title and a regional runner-up finish this year.
"Jake was 10-4 as a starter and didn't lose a single game at home," said Harlan County coach Eddie Creech. "He came in as a junior and was third string, but he kept working and didn't quit. He eventually became the starter, and the rest is history."
"I couldn't have done it without coach Creech. He built me up and helped me get better as a quarterback," said Wilson.
With Harlan County featuring a strong ground game, Wilson's numbers weren't as impressive as some others who played on teams with .
"I think he may have got overlooked a little because of the offense he played under, but that's OK because I knew he could throw," Luttrel said. "I think Union is a good place for him and he'll be a big part of the program as the years progress."
Luttrell said there is no timetable on when Wilson could see action.
"Last year, we played a running back at quarterback and a receiver at quarterback because all our quarterbacks got hurt. You just never know," Luttrell said. "He may come in and compete and be the best guy out there, and I will put the best one out there regardless."
"The one thing I've learned about Jake is that he cannot be shook mentally and he's a competitor," Creech said. "A lot of times when you have local kids go off to college the mental aspect makes them fall through the cracks. I don't know when he will get to play, but I have no doubt he will work and make the most of his opportunities."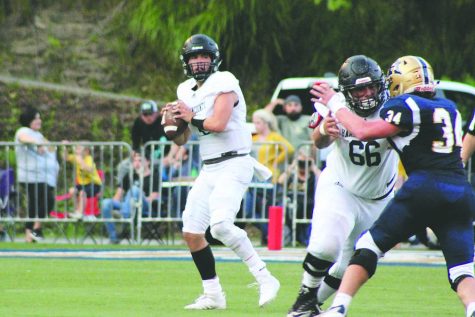 About the Writer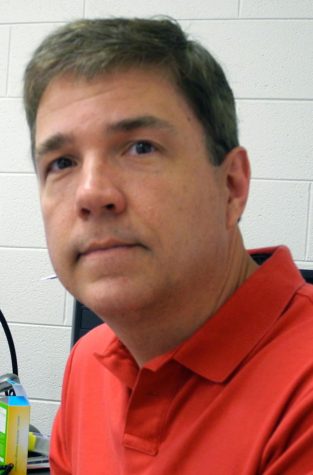 John Henson, Managing Editor
John Henson has covered sports since 1985 for the Harlan Daily Enterprise, the Cats Pause and harlancountysports.com, winning numerous Kentucky Press Association...