Dragons capture Leslie County Summer Classic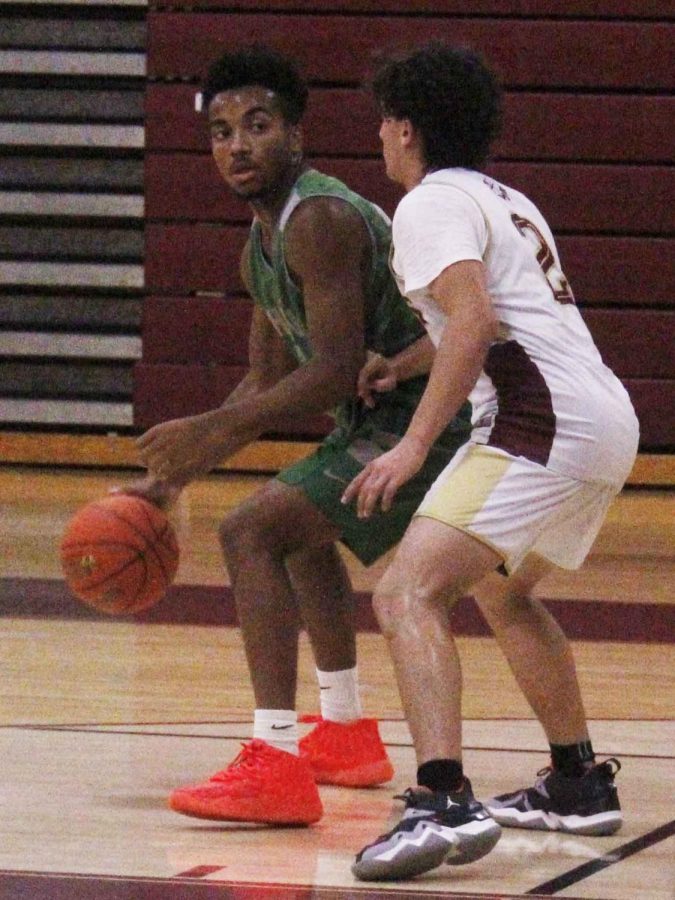 HYDEN — Harlan closed its summer schedule with a pair of dominating performances Friday in the Leslie County Summer Classic.
The Green Dragons used their quickness to create havoc on defense and dominate the boards in an 85-39 rout of Lee County and a 53-35 victory over the host Eagles in the five-team tournament finals.
Senior forward Jaedyn Gist poured in 23 points to lead the Dragons against Lee. The other three returning starters in the Harlan lineup also reached double digits as Kyler McLendon scored 15, Kaleb McLendon tossed in 13 and Will Austin added 12. Nate Montanaro rounded out the lineup with five points. Connor Daniels scored seven, Trent Cole tossed in six and Dylan Cox added four.
Leslie stayed close for a half and trailed by only six at the break before Kaleb McLendon heated up with three 3-pointers in the second half. Austin added three baskets and Gist had two as Harlan's lead grew to 25 in the closing minutes.
Austin scored 18 in the win over Leslie County. Kaleb McLenndon added 14. Kyler McLendon and Gist tossed in nine and eight points, respectively. Matthew Pennington chipped in with three and Montanaro scored one.
Leslie County defeated Owsley County 41-36 in a first-round game and defeated Elliott County 55-34 in the semifinals.
———
Harlan claimed an 80-50 win over Middlesboro and routed Claiborne, Tenn., 98-38 in action earlier this summer at Middlesboro.
———
The Green Dragons finished 6-0 in a camp at UVA-Wise.
Gist scored 28 points Friday to lead the Dragons over Jenkins 93-33. Montanaro and Daniels each added 12 points while Cole tossed in 10. Kaleb McLendon and Austin scored eight each. Kyler McLendon and Cox scored six apiece while Will Shepherd had three.
Harlan also claimed a 61-29 victory over Virginia High as Gist fired in 19 points and Kyler McLendon scored 14. Kaleb McLendon tossed in nine points and Cole finished with seven. Austin tallied six while Montanaro, Daniels and Jacob Clark each had two.