Harlan, Richmond split doubleheader in Junior League tourney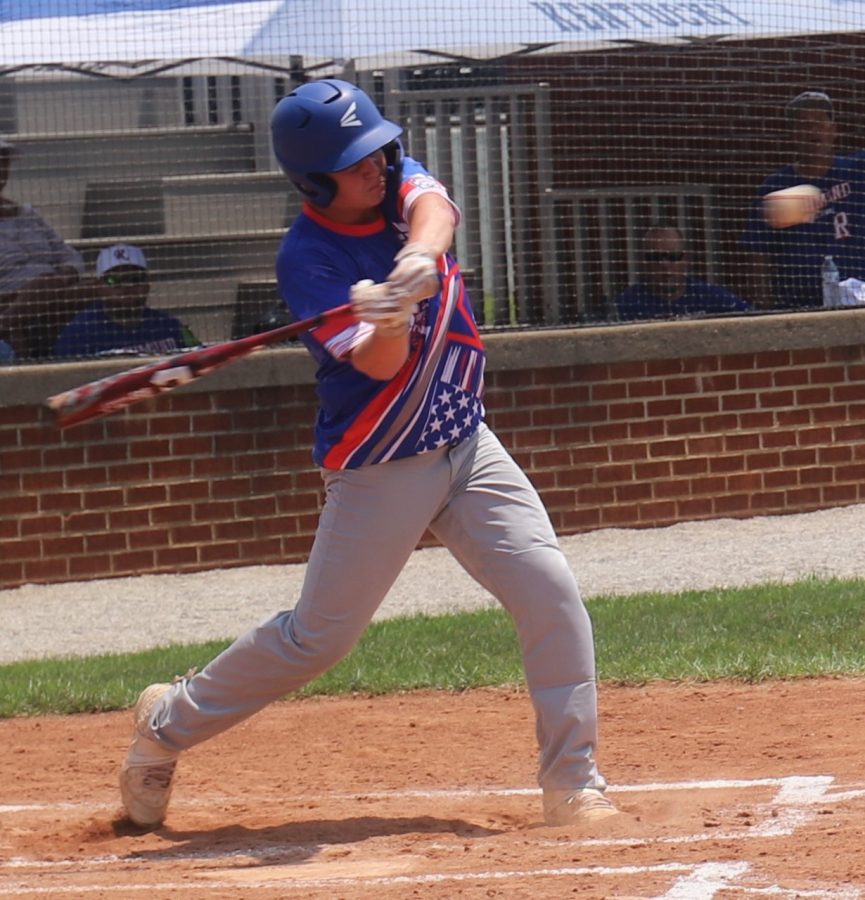 LONDON — The Harlan All-Stars forced a deciding game three on Saturday in the Junior League (ages 13-14) State Tournament by claiming a 7-1 win over Richmond after losing 4-3 in the opening game at South Laurel High School.
Jesse Gilbert led the Harlan offense in the opening game with a double. DeShaun Smith, Luke Luttrell, Chance Stugill, Aidan Lewis, Grant Shelton and Jaxson Perry added one single each.
Luttrell pitched the first inning, giving up one run on no hits with one strikeout and two walks. Gilbert pitched five innings, giving up three runs on four hits with six strikeouts and two walks.
Will Trimble, Kellen Burchett, Gunner Kelly and Christian Mason had one single each for Richmond.
Richmond scored first with a run in the first inning on two walks and a botched rundown by Harlan.
Brayden Morris walked with two outs in the fifth inning and scored the tying run after a hit by Smith and an errant throw by pitcher Jayce Whittaker.
Burchett's two-out, two-run single in the bottom of the fifth put Richmond ahead to stay. Another run scored on an error.
Harlan battled back with row runs in the seventh inning as Lewis singled and Gilbert doubled. Two runs scored when Luttrell was safe on an error on a line drive to center. Colton Gillum walked Sturgill intentionally, then retired Shelton on a grounder to short to end the game.
———
Smith led Harlan with three singles in the nightcap. Luttrell added a triple and single. Shelton, Lewis, Sabby Mosley and Sturgill added one single each.
Luttrell was dominant on the mound as he struck out 10 and walked two over five innings. Morris struck out one and walked one as he closed out the game with two innings on the mound.
Lewis scored a run in the second inning as he walked and came around to score with the help of a single by Smith and an errant throw.
Sturgill walked in the fourth inning and scored on Perry's RBI ground out. Shelton and Lewis followed with singles and both scored on an error in center field. Lewis followed with a single and scored on Mosley's hit. Mosley scored on an error.
Smith singled in the sixth inning, then stole second and third before scoring on an error.
The deciding third game will be played Monday at 6 p.m. at South Laurel.
———
Harlan 000 010 2 — 3. 7. 2
Richmond 100 030 x — 4. 4 2
Luttrell, Gilbert (2) and Smith; Whitaker, Gillum (6) and Burchett. WP — Burchett. LP — Gilbert. Sv — Gillum.
———
Richmond 000 001 0 — 1 2 3
Harlan 011 401 x — 7. 8. 0
Kelly, King (5), Smith (6) and Burchett. Luttrell, Morris (6) and Smith. WP — Luttrell. LP — Kelly.