Black Bears overpower Magoffin in final preseason tuneup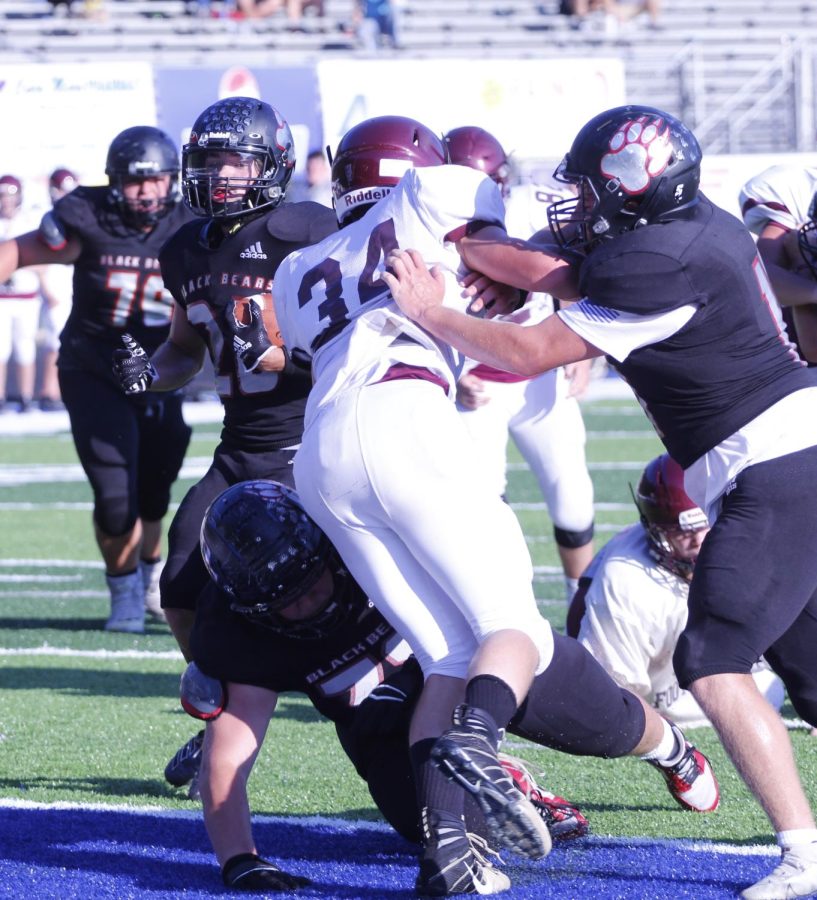 Harlan County warmed up for its season opener next week with a dominating 34-8 rout of Magoffin County on Saturday afternoon in one of the scrimmages at the Black and Blue Bowl at Shelby Valley High School.
Junior tailback Thomas Jordan scored three touchdowns to lead the HCHS offense, which reached the end zone at least once in all four quarters..
The Harlan County defense set the tone early, stopping the Hornets for losses on the first three plays. Nose guard Will Cassim and cornerback Luke Kelly each had tackles to start the game.
The Bears drove 57 yards in six plays on their first possession, James Ryan Howard ran for 11 yards, then quarterback Ethan Rhymer teamed with Gavon Spurlock for a 34-yard pass to set up Josh Sergent's 11-yard touchdown run with 4:22 to play in the first quarter. Issac Downs hit the extra point for a 7-0 lead.
Jordan pushed the lead to 13-0 in the second quarter as he went in from the 6 after a run by Howard.
Magoffin got on the board when Ian McCarty broke free around left end for a 75-yard touchdown run. The Hornets added the two-point conversion on a pass to cut the deficit to 13-8.
The Bears were stopped on two drives to close out the first half but scored on three straight possessions in the second half.
Jordan and Sergent each picked up first downs before Jordan broke free for a 42-yard TD run with 6:20 left in the third quarter for a 19-8 lead.
Senior defensive back Will Jones put the Harlan County offense back in business on the next play from scrimmage as he returned an interception to the Magoffin 19. Jordan scored three plays later on a 16-yard run. Rhymer found Carter Howard in the corner of the end zone for the two-point conversion and a 27-8 lead with 3:33 left in the quarter.
Rhymer completed passes to Spurlock and Jayce Brown in the fourth quarter, then found Brown on a short pass that the freshman turned into a 15-yard touchdown play with 7:01 left. Downs hit the extra point to close the scoring.
Spurlock ended the last Magoffin threat with an interception at the 1:20 mark.
The Black Bears will open their regular season schedule Friday at home against South Laurel in the First Priority Bowl.