HC, Harlan open season at home in First Priority Bowl matchups
Bears to face South Laurel; Dragons seek revenge against Berea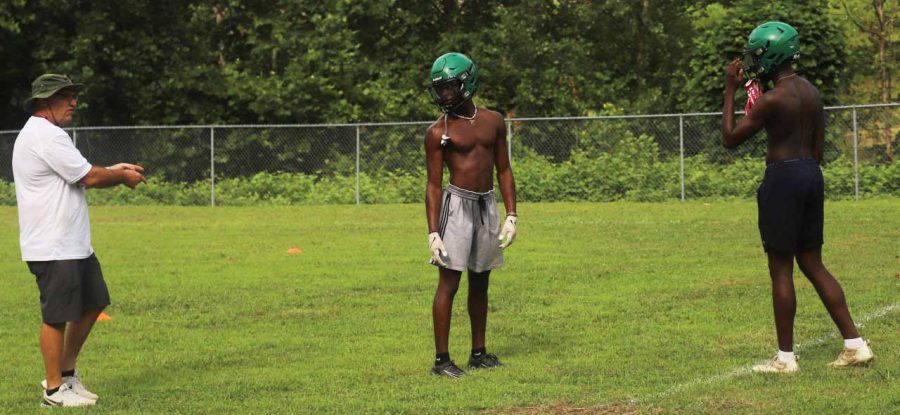 Both the Harlan County Black Bears and Harlan Green Dragons will open their seasons at home in First Priority Bowl matchups that are rematches from a year ago.
Harlan County opened last season with a 59-26 rout of the Cardinals, but went on to lose eight of the next nine. South was led by freshman quarterback Landry Collett, who passed for 157 yards and three touchdowns. Collett transferred to Leslie County in the offseason, leaving the job open for Jimmy Mitchell, who completed 21 of 30 passes for 232 yards in a reserve role last year.
"I think they will try to run the football more than they have," Harlan County coach Amos McCreary said. "We gave up a lot of yardage to them last year through the air. We have to stop the big plays. They hit us last year for three of them. If we can do that, I feel pretty confident about it."
Harlan County had massive success on the ground in last year's game, running for 527 yards on 46 carries. Demarco Hopkins and Luke Carr ran for 298 and 139 yards, respectively, in the win, but both graduated, leaving junior Thomas Jordan as the Bears' top back. Jordan rushed for three touchdowns in a scrimmage win last week over Magoffin County. Junior quarterback Ethan Rhymer also played well in the scrimmage, connecting with freshman Jayce Brown for a touchdown while setting up another score with a 34-yard pass to Gavon Spurlock.
"We're trying to do more in the passing game than we have, but if the run is there I'm sure we'll be running," McCreary said. "Our line did pretty well in both scrimmages, and they are healthy right now. We have to be able to run the football. If we can't do that, it won't be a good night."
Harlan will seek to avenge a 29-8 loss at Berea last year. The Pirates limited the Dragons to only 58 yards rushing on 18 carries last season, but coach Eric Perry is confident that a year of experience will help the runnning game, especially with four starters back on the offensive line.
"Holding our own up front is key in any game, that's for sure. Hopefully, being a year older and stronger will pay off for us," Perry said. "We definitely want to get off to a strong start. We know mistakes will be made, but we want to make those mistakes going a thousand miles per hour.
Both the Dragons and Pirates finished 4-7 a year ago
"Berea returns the majority of their starters from last year, just like we do," Perry said. "We have had very competitive games in the past and I don't expect this one to be any different. For us to be successful, we have to take care of the football and limit their big-play ability."
Senior running backs Jayden Ward, who rushed for a team-high 698 yards last season and scored 56 points, and Dylan Middleton, who added 284 yards rushing and 50 points while pulling in 23 catches, are expected to lead the Harlan offense this year, along with sophomore running back Darius Akal. Senior linebacker R.W. Sanford, last year's top tackler, is back to lead the defense.